Nov 2012 - Jonas & Heather - Oyster Festival in Urbanna

Nimue
Wed 21 Nov 2012 21:29
We spent the first day at the annual Oyster Festival held in Urbanna, just a few miles up the Rappahannock river from Deltaville.
Oysters and more Oysters and they even have a contest to see who can open them the quickest!
The usual festival fare – not to my taste!
Michael and Heather on board a replica ship visiting for the Festival.
The finale; the customary Parade through the streets of Urbanna. It was definitely one to watch!
The police Masonic lodges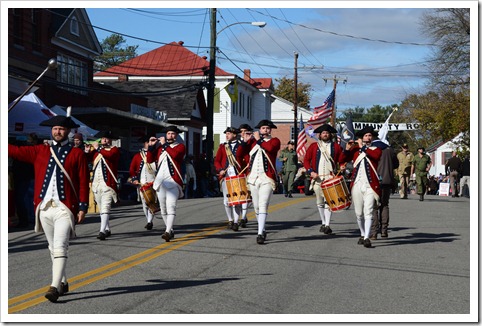 The Mayor in a Morgan (to Michael's delight!)
Hillbilly truck The 'Striders' driving their miniature cars
---