Charleston at Christmas time

Nimue
Sat 10 Dec 2011 15:54
Throughout December, Charleston holds a number of festive events.
It seems as though the whole of Charleston was involved in the street parade we came across (below).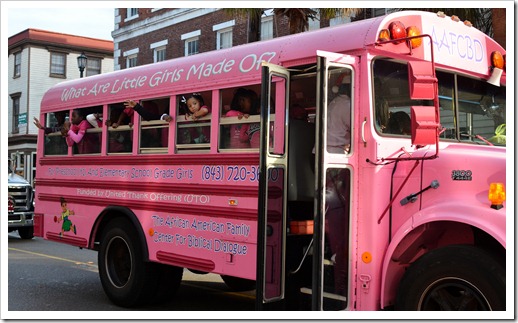 Not too sure if these greyhound dogs knew they were supposed to be 'reindeer!
Nimue was anchored in a prime position, as we watched the spectacular water parade, where boats had been elaborately decorated in Christmas themes.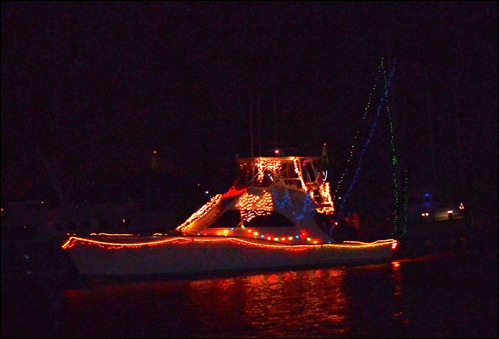 Not the greatest pictures, but you can get the gist of the Christmas themes these boats were displaying
---