Highlights of New York - Part D

Nimue
Thu 30 Jun 2011 09:38
Whilst waiting in the queue to get onto the ferry to the Statue of Liberty & Ellis Island, we came across this rather realistic memorial to the American Merchant Mariners'.
Of course, the famous Statue of Liberty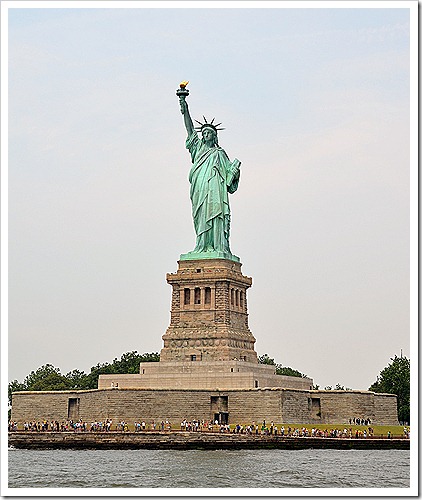 A visit to Ellis Island Immigration Museum told the story of how migrants from all over the world arrived to start a new life in the USA.
An extremely moving experience to Ground Zero and the World Trade Centre (WTC)Tribute Visitor Centre, where we learnt about the plans for the September 11 Memorial & Museum which was under construction at the WTC site. We all remember where we where and what we were doing on this tragic day, so it was good to be able to pay our respects to all those who perished!
The reason This Sphere has been moved is explained on the plaque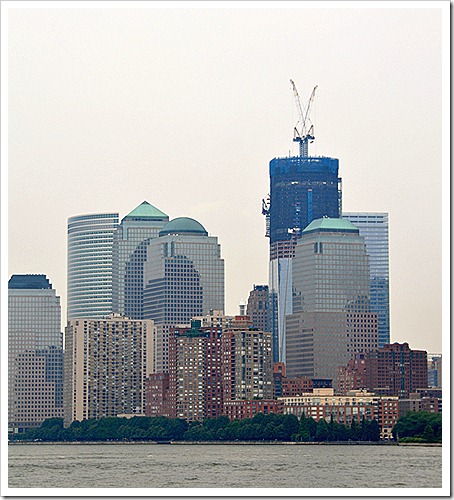 The building under construction is the replacement to the Twin Towers and patriotism can be seen all around. In this example the crane hook is painted in the 'stars and stripes'. The building is not yet complete, but it will be 1776 feet high, the year of Independence and will become the tallest building in NY and the western hemisphere.
The design for the 9/11 memorial
Some of the tributes left on small replica of the Statue of Liberty at the time of the disaster. A flag displaying all the names of those killed during 9/11
---