St Agnes, Isles of Scilly - 25 July

Dearloves
Tue 25 Jul 2006 11:20
Yesterday we motored over to St Agnes - it took around 15 minutes. We anchored in a beautiful bay and dinghied ashore for a walk.
The pub there is fantastic - called the Turk's Head. We had lunch there.
The Turk's Head - once a lifeboat station
We went for a walk around the island, which only had a few houses on it and was mostly wild. Here is the main road: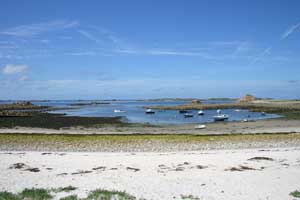 We sailed to Falmouth overnight and plan to leave here early on Thursday morning.
---