Bermuda - 30 May

Dearloves
Tue 30 May 2006 03:09
We are enjoying staying in St George's - it is a beautiful town with many historic buildings. The houses all have whitewash on the roof to keep it clean for water collection, as water is in short supply.
The white house in the picture above was built in 1620 and is one of the oldest British-built stone structures in the New World.
Today we went to Tobacco Bay with our friends from Wild Alliance and enjoyed an afternoon on the beach. It is a beautiful, totally enclosed, shallow bay and perfect for the children.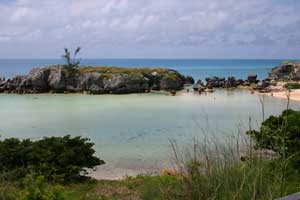 Pip and Alice having a water fight. Nancy from Wild Alliance was caught in the crossfire
---