Alkmaar, North Holland 52:37.727N 004:45.313E

Pelagia
Frans & Sarah Toonen
Wed 10 May 2017 19:00
Saturday 10 May 2017. 9.2nm. 1.9 engine hours.

Places with enough depth for Pelagia to berth continued to be limited and so we stopped in Alkmaar when we saw space on the old quay amongst larger boats. Although well known for it's cheese market the town has plenty to offer. Frans voluntarily went to a museum but perhaps it was research - the national Bier-museum De Boom exhibits a thousand years of brewing in the Netherlands. It is surprising that beer is not less popular now that water is safe to drink.

Alkmaar has hundreds of monuments and historical buildings so we had a good walk around. In the 15th century the town was apparently the first to fight off the Spanish when after a long siege they retreated. The townsfolk had built earth ramparts for protection and then flooded the polders so the Spanish literally got 'cold feet'. The mayor kept a detailed journal and the town museum has built an exhibition around this.

After the cycling in Lisse a visit to a bike shop was in order so that Sarah could buy the biggest saddle available. Padded cycle shorts are never a good look and only the crazy lycra clad road racers wear them in Holland.
Alkmaar.
Alkmaar.
Pelagia appropriately moored on the "Bierkade".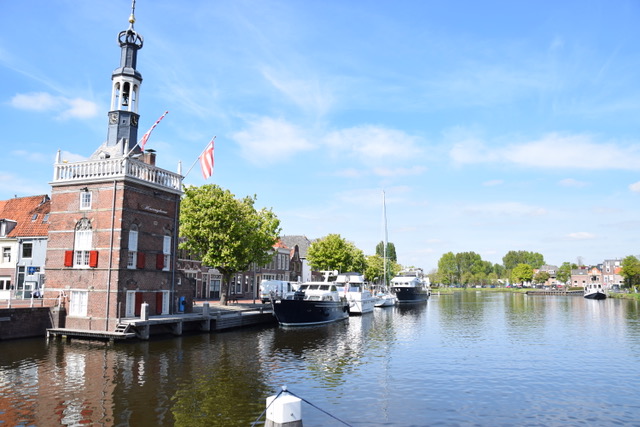 ---