Arrival: Ardminish Bay, Gigha 55:40.431N 005:43.911W

Pelagia
Frans & Sarah Toonen
Wed 10 Sep 2014 17:00
Wednesday 10 September 2014. Flat calm and not a breath of wind all day. 9.1 engine hours, 50.7nm.
Today was one of our best wildlife days as we were surrounded and entertained by a pod of 12+ dolphins for an hour near Danna Na Cloiche at the mouth of Loch Sween. There are strong tidal streams here in the Sound of Jura and as we are only one day off Spring Tide there must have been plenty of water movement to attract the dolphins.
This anchorage is 5* - the moorings are marked with safe tonnage, well spaced and painted in fluorescent paint so you can even see them in the dark. We'll be back.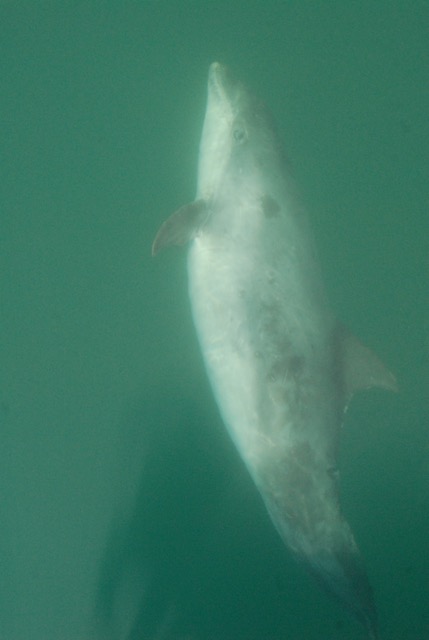 ---