Arrival Vassbacken 58:37.609N 014:08.033E

Pelagia
Frans & Sarah Toonen
Fri 25 Jul 2014 19:21
Friday 25 July 2014, over 30C today. 3.3 engine hours. 16 nm.

First lock this morning, the highest point on the canal, also the highest differences in levels… 3.5 meters up. Very scenic today through Lake Viken motoring over flat calm water surrounded by trees and rocks. Saw a space in this little place which is just a cafe and a campsite on a wider stretch of the canal. The cafe refused to give Frans the wi-fi password as he was not camping but he found it out from a neighbour so we were able to catch up on the blog. Enjoyed the rock concert from the cafe this evening.




Highest point, downhill from here.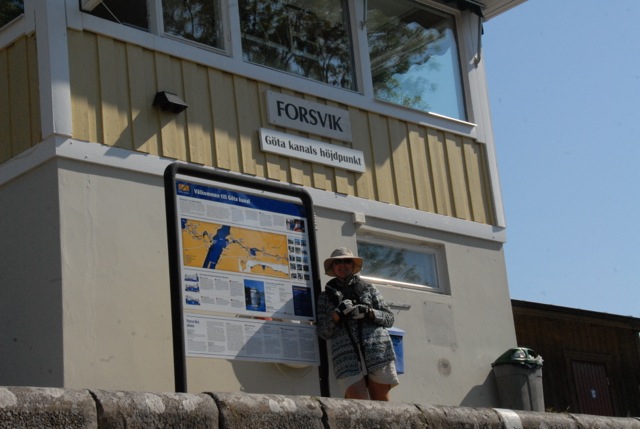 ---