Pictures from Amanda´s birthday

Luceyblue
Ina&Buc&Simon&Amanda
Wed 22 Jul 2009 00:21
This is an anchorage in Opunohu Bay in the island of Moorea, neighbouring island to Tahiti. Some palm trees, some great beaches, and some fantastic snorkeling with fish in all colours of green yellow and blue. Sting rays (large flat-finned flunders) will come up to you and want to feed from your hand. Sharks in the water too, we are hoping it is limited to the not-so-dangerous black-tipped reef shark. On this beach is where Amanda had her birthday party.
And this is the morning of july 20th. Amanda happy to have strawberries again. Catherine sleepover from the night before (Sigrid....kan du se bilder av deg helt til venstre på bildet, de fire bildene som er i ramme!)
And here, with Lucey Blue in the background, is Amanda waiting for her party to start.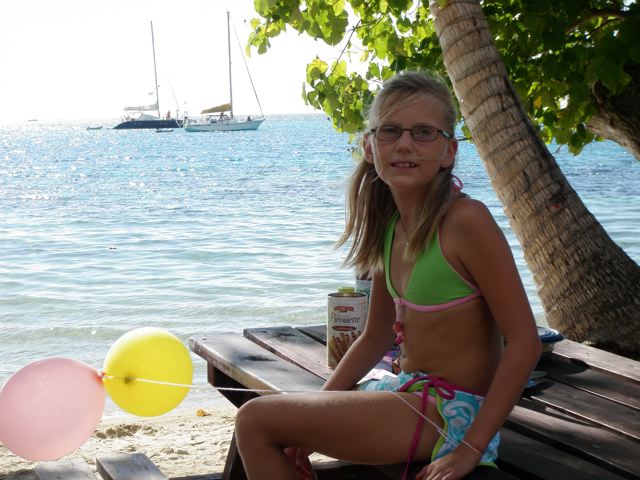 ...and then they all show up for a pick nick and some games on the beach.
...and this shark swam around us for a while....

...and this Sting Ray wanted food from the hands of Mr. Bailey and his daughter, Amanda, whose birthday it was on the day this picture was taken.
---