22nd Nov, one day to go to start

Luceyblue
Ina&Buc&Simon&Amanda
Tue 23 Dec 2008 13:34
I'm sure it will all fit in!
My hero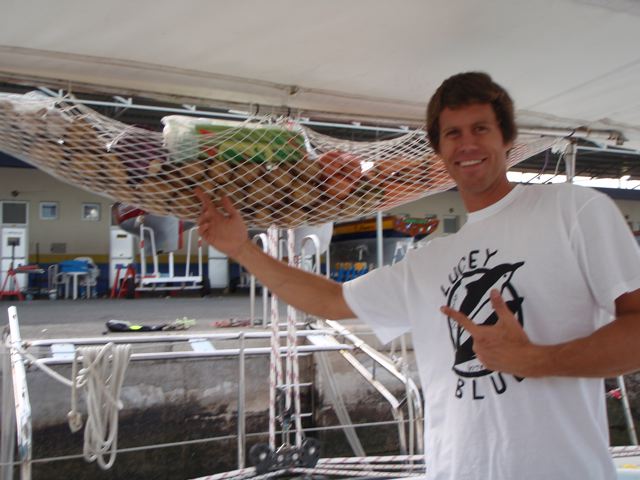 Eric spent the day making hanging baskets in any place he could find!
Vegard sorting out the comms, he later spent most of the afternoon trying to get the Sat phone to work, pleased I didn't have to!
I suspect you will be hearing more about these two, Cat, from Cat Mousses, and Mandy, in Mandy's cabin.
Both sets of parents later got a letter from their girl demanding that they sail on the same boat, OR ELSE!!!
We did try to meet up on the way across, but unfortunately CM is a little slower than us, and we lost touch with her early on in the crossing.
---