At sea

Luceyblue
Ina&Buc&Simon&Amanda
Tue 27 Jan 2009 20:12
Another tough day at sea. Ina has just brought us chips and dip to the foredeck!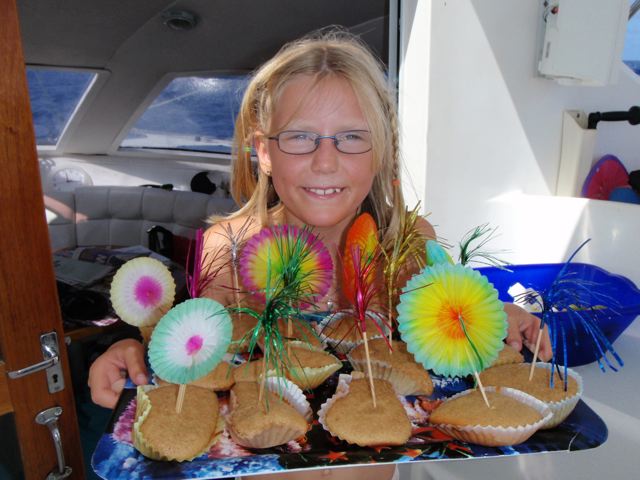 Halfway party between Martinique & Aruba (and Mandy's 1/2 yr birthday, any excuse for a party!)
More dolphins. This one jumped out of the water, unfortunately never when I was pointing the camera in the right direction!
Simons 96 cm Dorado.
Filleting the dorado
I even have to carry Simon about the boat.
---