Pictures of mountain walk on Mount Aorai, Tahiti

Luceyblue
Ina&Buc&Simon&Amanda
Tue 21 Jul 2009 23:42
This is the gang of kids (Catmousses and Lucey Blue crews) that ventured from Papeete to a cabin located 1400 metres above sea level on Mount Aorai. Here is Antoine, Catherine, Amanda, Simon, Thomas and Nicolas.
To get a head start, we hitch hiked with the local police to as far as the road would take us.
And THIS is what the mountains in Tahiti looks like. Further up there is pine forest. Not unlike what we might find anywhere in Norway, except for the many flowers.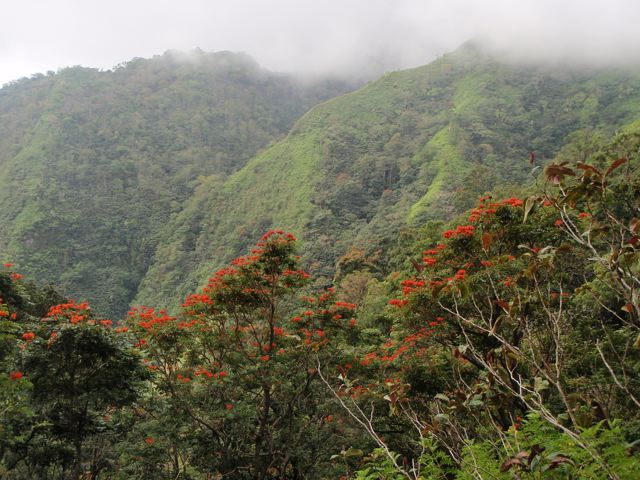 And this is outside the cabin that awaited us, and after having lighted a bonfire and had a glass of wine, life was REALLY good.

...then dinner and hoping for the fog to lift. And it did. Amanda in yellow shirt, Buc terrorizing Simon in the background.

P7170122.JPG
---