Whangaroa

The Adventures of the Good Ship Equinox
Cate and Chris Galloway
Sun 1 May 2011 06:39
These photos were taken over two visits to Whangaroa in March and April 2011. This little harbour was a beaut spot with some very rugged and spectacular hills around which made for good climbs. The last section of both of the features we climbed had chains to help in getting up the steep faces to the top,





Here Sarah is climbing up the "Duke's Nose"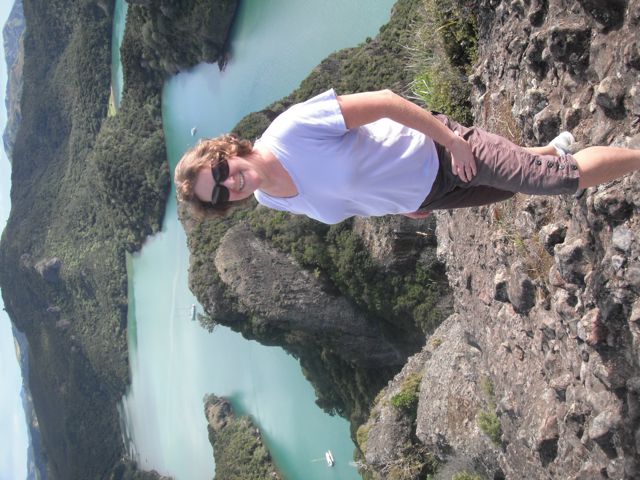 The view from the top...




Just one of the spots we anchored





The view from St Paul's Rock above Whangaroa Town. Equinox is at the top right hand of the boats anchored close in.
---