Whangaroa Harbour - A New "Bestie"

The Adventures of the Good Ship Equinox
Cate and Chris Galloway
Mon 28 Feb 2011 08:35
Position at 2030 NZDT - 35.00.2761S 173. 43.8538

So, after a walk up to the top of the hill above Mangonui, we decided to head south on the evening seabreeze - we had an most enjoyable three hour sail tomthe famous Whangaroa Harbour, which is feted by all of the serious NZ Cruisers as the place to go. It would seem to be the case, as we have seen more cruising boats in this anchorage since we arrived than we have in the last two months. We will definitely be coming back here before we shuffle off to the islands....

Anyway, the pictures tell the story - more from Whangaroa tomorrow. All well, small brandy in hand.

TTFN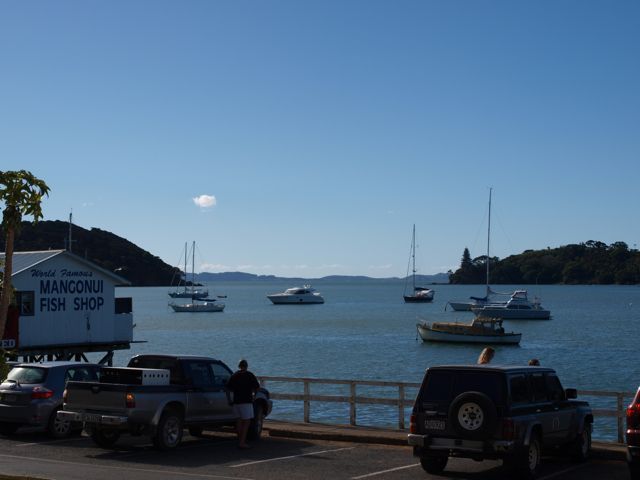 This is the "World Famous" Mangonui Fish shop. It is certainly famous for the tourists - three busloads went through the place while we were there...





View from the top of the hill - this was a really nice little spot for a short stop.





Evening cruise down the coast to Whangaroa, just jogging along at a pleasant five knots, dinner on the stove and cold drinks in hand
---