Tobago Cays to Bequia
Purple Mist
Skipper: Kate Cope
Fri 10 Feb 2023 15:51

13:00.697N 61:14.355W
Tobago Cays to Bequia

As we arrived in Tobago Cays the guy who helped us to find a free mooring buoy offered us a Lobster BBQ that evening. On the beach it's all well organised with a picnic tables, and a long hut cooking up the Lobsters. All the small boats milling around seem to have bags of Lobsters freshly caught. The whole operation was run by "Big Mama" and it wasn't hard to spot the boss. The food was really delicious and hit the spot after a hard afternoons snorkelling on the reef.



That evening the swell had increased and so it turned into a very rolly night with the boat snatching at her buoy. We were glad we had only chosen to stay 1 night.
The next morning we went for a little loop around the inner anchorage and spotted 2 turtles - it's a favourite habitat for them and it's not often that you have to slow down to let a turtle pass.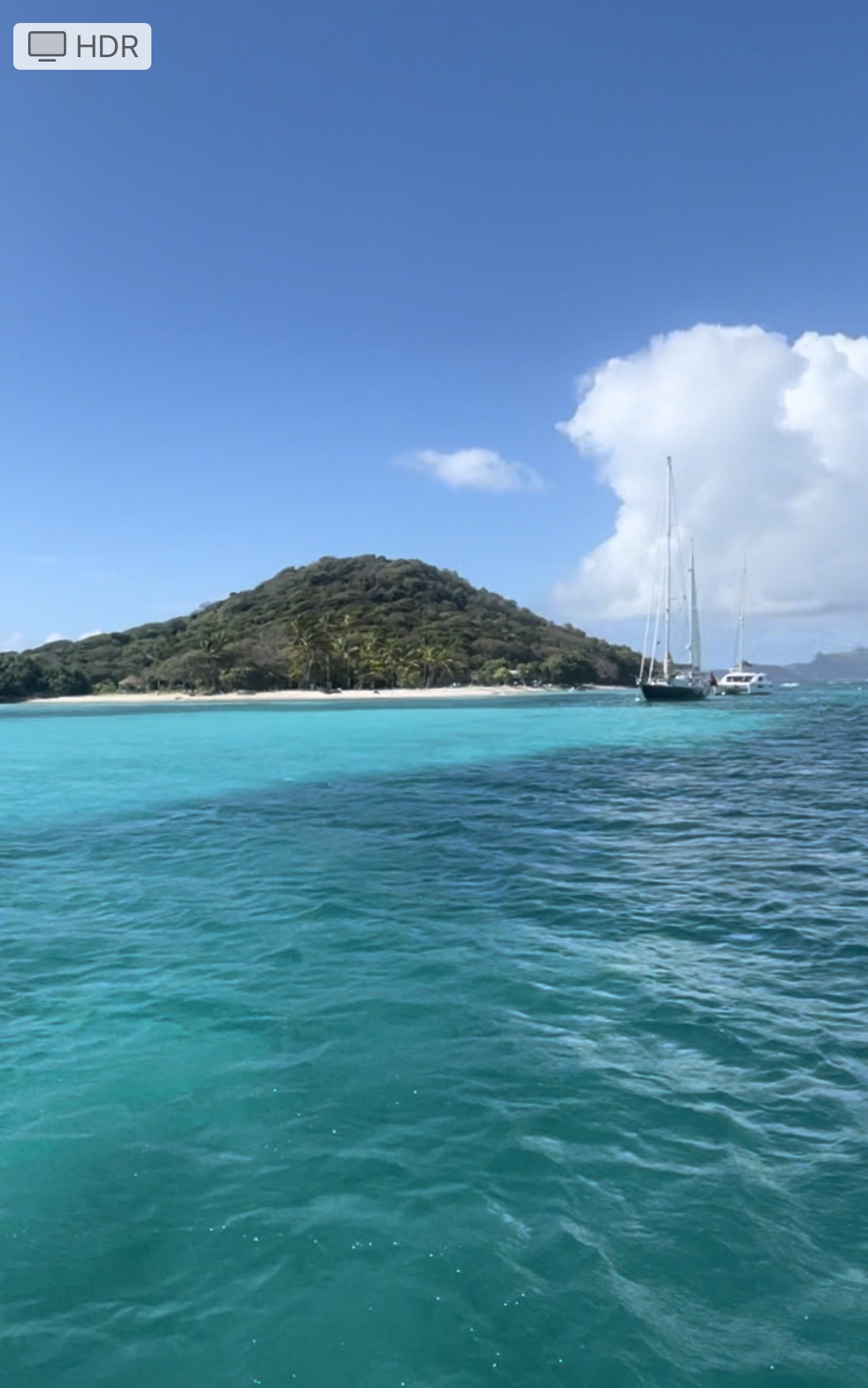 We then made the 5hr trek up to Bequia. We've chosen to miss out Mustique as the write ups were not that stunning and they make it very expensive for you to stop.

For the first night we had prebooked a mooring buoy but it turned out to be a long way from the town. The lovely lady driving the water taxi pointed out a small marina we had missed in the pilot guide . So the next mooring we tried to email them and call but with no reply. 'What sort of business is this? ' I thought. As a last resort we tried to call them on the VHF. An American boat answered and told us the marina was not in business anymore. Then another voice came on to say they had diesel and water so we thought we would drive over and see if we could blag our way to an overnight stay.
Sure enough there was one space at the end of the dock and Claire negotiated a great price so we decided to stay for 2 nights. Little did we know that later the swell would kick up and we probably had the worst nights sleep ever with snatching , squeaking, creaking and banging going on. It was driving us both crazy. We needed 2 major changes in the set up of the mooring lines at 3am which lasted for a short while, then to add insult to injury we had at least 4 mosquitos in the boat buzzing around and biting us! Finally another change in set up this morning and we have now got it sorted with longer lines. Time for a kip on the beach I think.


---