Day 5 The stars they are coming out tonight
Purple Mist
Skipper: Kate Cope
Wed 8 Dec 2021 11:42

32:44.734N 10:36.992W

Tonight's activity is star gazing and in the words of Take that the stars are coming out tonight and lighting up the sky tonight. It's so dark out here , with only a small crescent moon tonight that the constellations should be easy to see.
Anyway I'm aided by a trusty app and tonight I can really see plenty of constellations . Best of all is a clear view of all the bits of Orion including the Orion Nebula and the brightest star in the sky Sirius.

Meanwhile Jangy is absolutely steaming along. We have 20-28kts of strong breeze and a medium swell so she is happy as Larry surfing up to 13kts. Jem reefed the main earlier to calm it all down a bit as it went dark but I'm not sure it's slowed us down.

Unfortunately this post will be a bit delayed as we had a bit of an accident earlier with the Sat Phone data. Whilst I was asleep my phone decided to jump onto the network whilst Jem was downloading weather so we've effectively run out of data.
To make matters worse it was a photo of the lovely purple bin bag I found ...forever after to me known as 50MB of purple binbag.

So by the time you read this I will be in Lanzarote. Meanwhile my phone is banished to the naughty step with all ability to communicate with the outside world disabled.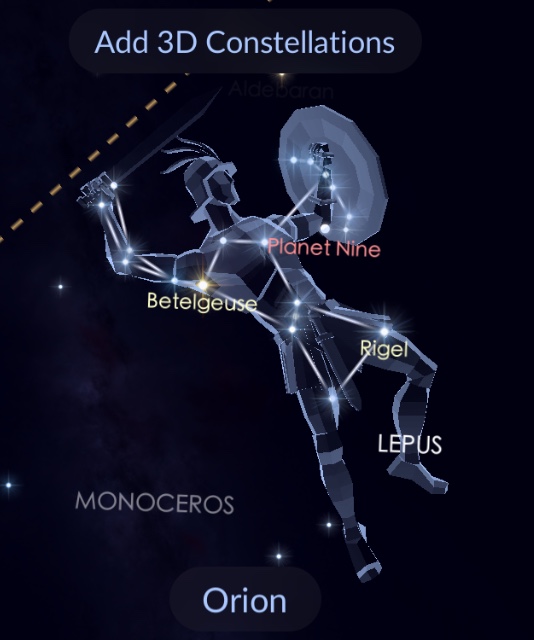 Orion , the Nebula is the smudgy bit ok his right leg






Forever more to be known as "50MB of Purple binbag" the offending picture and my home made water transfer funnel.
---