Day Minus 6: Arrival in Lanzarote
Purple Mist
Skipper: Kate Cope
Mon 2 Jan 2023 22:05
Today we have arrived back in Lanzarote. I'm with Claire my co- skipper and Claire's daughter Emily. Emily is kindly helping us get ready for the start along with Jeremy who arrives tomorrow. Emily is our director of social media and already posted ahead of me on Facebook and Insta today …my Insta will have never seen so much activity.




From the flight we had a fantastic view of Poole harbour, Studland, Swanage, Isle of Purbeck along to Portland Bill. It's one of my favourite bits of coastline and I thought it a good omen. I still recall when sailing along that coast was a challenge…now my challenges are a bit bigger.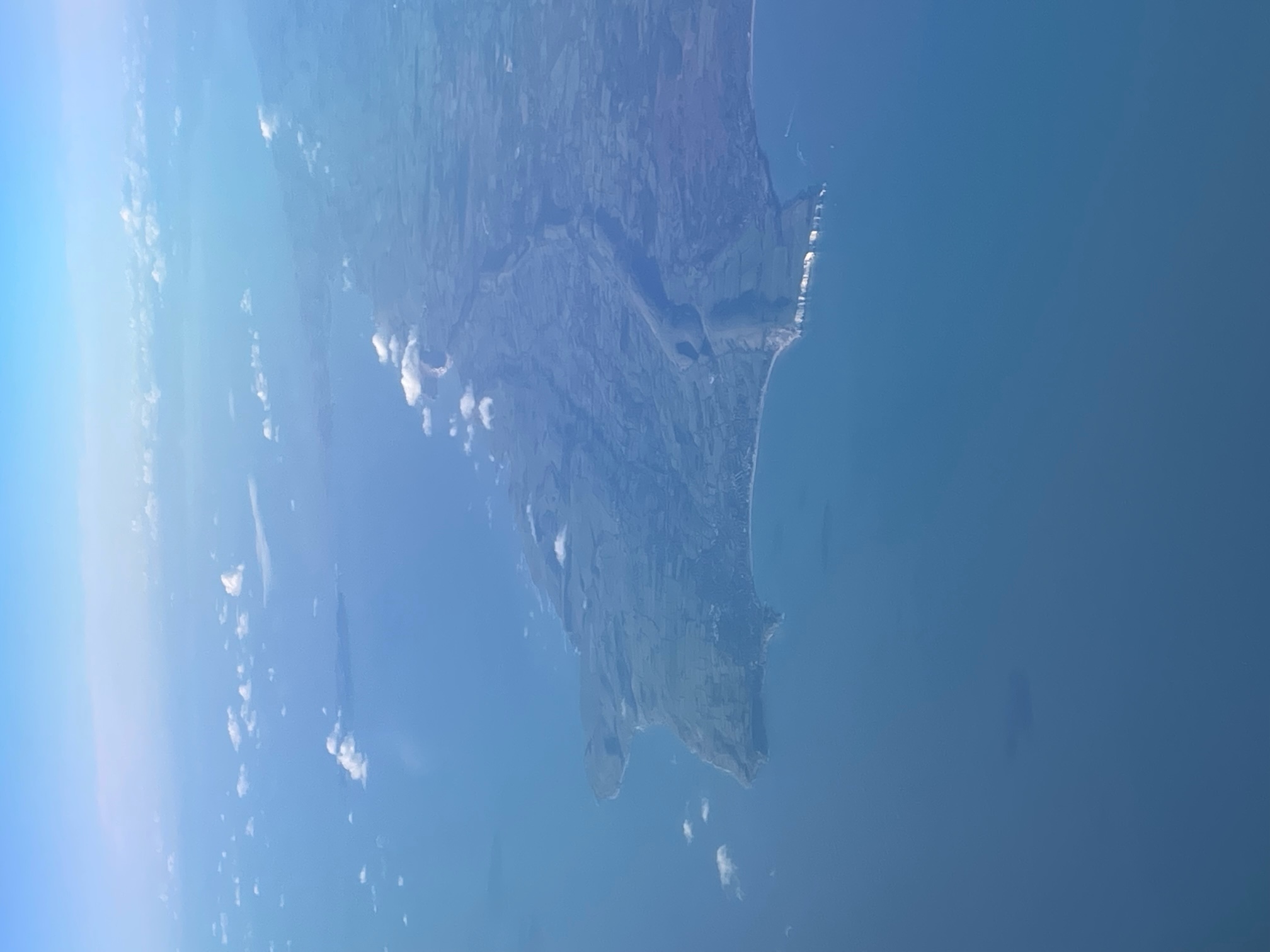 I think we both felt a bit weird today. On the one hand it's good to get going. On the other hand there are now only 6 days to go. I know I will feel better when Purple Mist is relaunched and the list of jobs is done. The list is not massive but a few tricky things are on it like installing a new Handheld Sat phone aerial and making sure the Certus Sat system is still working. The boat needs putting back together , all the halyards need mousing through and we want to set up reefing from the cockpit.

We are staying in an Airbnb which has turned out to be lovely and convenient, Just a short walk down the hill to the marina. The owner was most impressed by our transatlantic plans. Tonight we took a wander and of course first stop was to wave at Purple Mist over the wall of the boat yard. She looks a bit dusty and will need a good wash but most importantly she is still standing up in her cradle and not moved an inch . Relaunch is 11am after we've had a quick sand of the antifoul and added locktite to the saildrive anodes.


---