Day 7: Final Countdown
Purple Mist
Skipper: Kate Cope
Wed 8 Dec 2021 12:02
29:41.89N 13:7.862W

Day 7 and Lanzarote is drawing ever closer . Most racers talk long distance in terms of races. Gib to Lanzarote is a "Fastnet" , we now have less than a "Cherbourg " to go the smallest unit of race measurement .

Wind is still a very kind 15-20kts downwind, and Jangy has been steering herself happily under autopilot for 24hrs.
It's so warm now that no jackets are required even at night. Jem is a big believer in Crocs - a life footwear choice I have managed to resist until this trip. Call the fashion police !!! I figured thermals and shorts are already looking ridiculous so finishing it off with a pair of borrowed crocs makes little difference to the overall look.

As I write this blog I look out to the distant horizon south and ...it's Land Ahoy! Lanzarote can now clearly be seen along with a smaller island to the North.







Sunrise on Day 7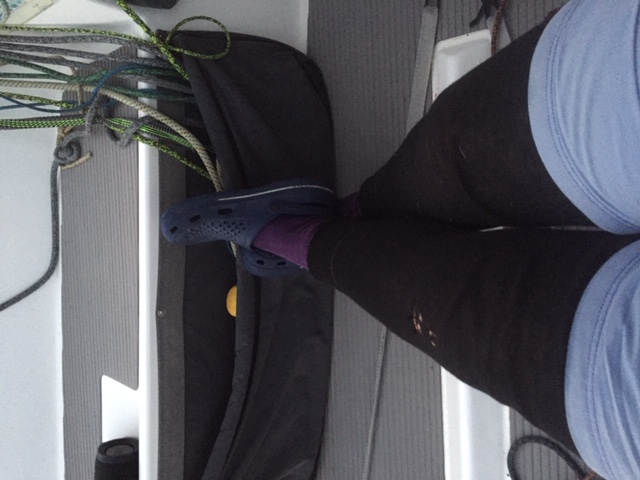 Crocs (not mine!) Thermals complete with holes, Shorts ....could it get any worse?
---