Plastic....not so fantastic
Purple Mist
Skipper: Kate Cope
Tue 23 Jul 2019 17:50
50:51.124N 001:18.536W

We were having a lovely sunny sail back from Dielette on our delivery trip back from the RORC St Malo race. We had had the most fantastic push of 10 kts of spring tide up the Alderney race and had pretty much got the course to steer spot on for the Needles making a nice S shape on the plotter.

We spotted an object floating and when cruising I try and pick up ocean plastic as a man overboard practise. It was a deflated helium balloon with "here comes the bride" printed on it. I've got onboard a very light folding fishing net with a long expandable handle (£7.99 eBay) to make picking up floating plastic easier.

Not 10mins later another object, another balloon this time a huge number 2. We fished this out too. Another 5 minutes an empty vodka bottle...we were left wondering if it was from the hen party or the 2 year olds birthday!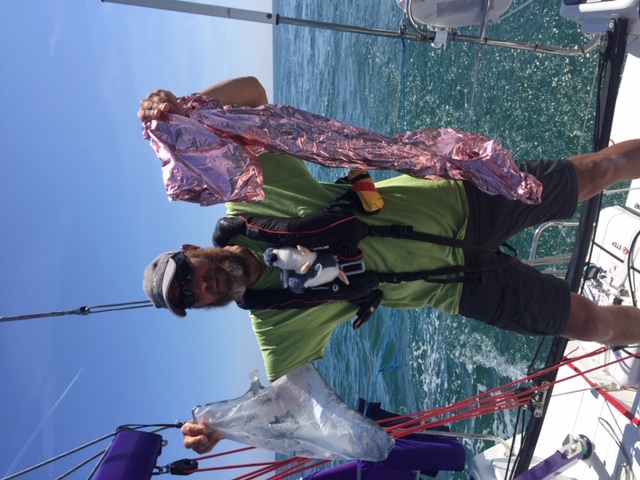 Off we go again and another balloon, this time 30th Birthday, and 10mins later another star shaped ballon. Finally we fished out a couple of regular balloons

How sad it this ? In the space of 10NM we had fished out all these balloons destined to choke wildlife, break up into micro plastics and pollute the ocean. Can we not have a nice party without these menaces ?

The penguins were suitably horrified and supervised us disposing of them properly in the rubbish and recycling.


---