Muxia
Purple Mist
Skipper: Kate Cope
Fri 23 Sep 2022 22:02
43:06.246N 009:12.856W

Today was another day of Orca alert . We set sail with 6 other boats from A Coruna - including an American, Norwegian and Danish boat.
Weather was actually a bit grey and overcast and there was zero wind so motoring all day. It did pick up a bit in the afternoon and then after we arrived it rained which was most unwelcome.
I'm finding this orca lark a bit stressful and distracting. We have to stay inshore , can only day sail , there is less wind so motoring not sailing . Worst news is we have days of this as the attacks have stated again down towards Lisbon.
The Orca flotillas are a highlight and it's a good way to meet folks although todays group have all gone off and anchored leaving us to the marina…mind you at €16 per night I'm not complaining.
Meanwhile the restaurant tonight was lovely , more Zamburinis!!! =Scalloa
Tomorrow off to Muros with the Norwegian boat Olliver.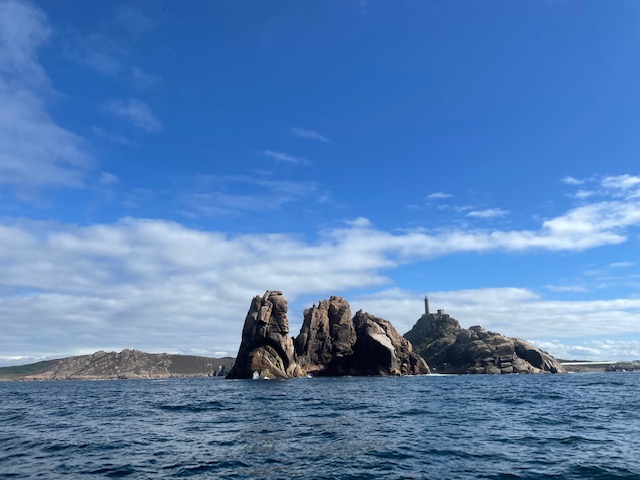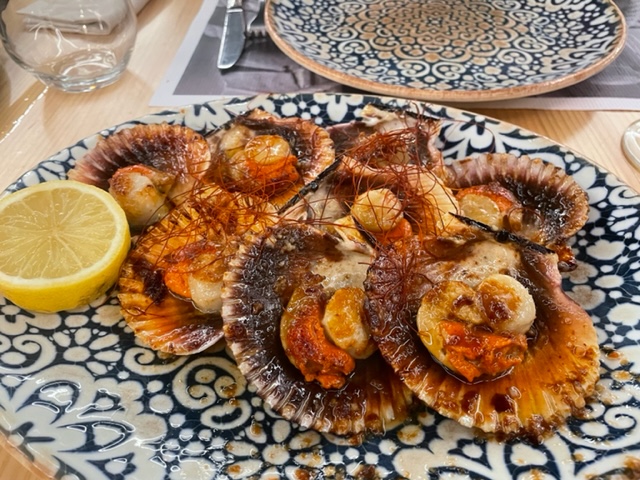 ---