Sounion - Temple of Poseidon

Digiboat's "Product Testing"
Simon Blundell
Tue 16 Jul 2013 17:00
A good sail in strengthening winds due W and back to the mainland. A short stop for lunch and a swim at a bay at the S end of Makronisos, then a quick reach across to the bay at Sounion with the drmatic Temple of Poseidon on top of the headland.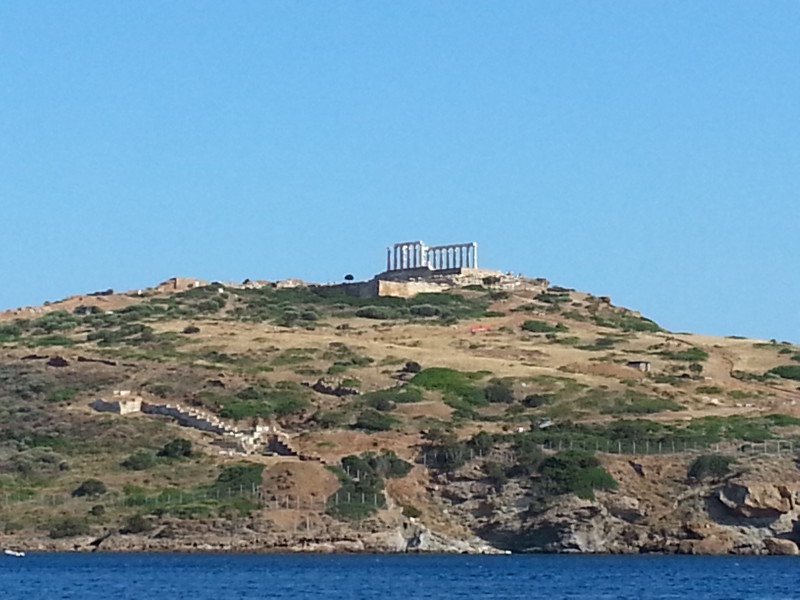 The Meltemi has now reached full strength with gusts over 30kn and the anchorage has regular bullets charging down on us. Terry and I both managed to get good holding as we watch boats all around us dragging their anchors. The winds too strong, considering our crew, to get back to Athens for a few days until the wind moderates, so we'll park here and enjoy the views.
Fortunately the swimming is good and a few good restaurants tucked in the corner of the bay means we're not suffering too much...
---