Heading North

Digiboat's "Product Testing"
Simon Blundell
Mon 25 Nov 2013 15:12
38:26.74S 049:25.09E
0013z 25/11
Still making record breaking progress averaging around 10 kn with last 24 hr run being 223 miles. Wind from the SSW at plus/minus 20kn - so on the beam until a few miles back where we reached our southern most point and now start the slow climb up our GC leg back to the N and warmth.
Sailing, sights and food have been perfect, so all crew in high spirits and enjoying it all thoroughly. About a dozen albatross following us yesterday, finished the last of the tuna last night so will fish again today although at our sailing speeds and inability to slow down, it'll be a hard drag and land to get these size fish onboard.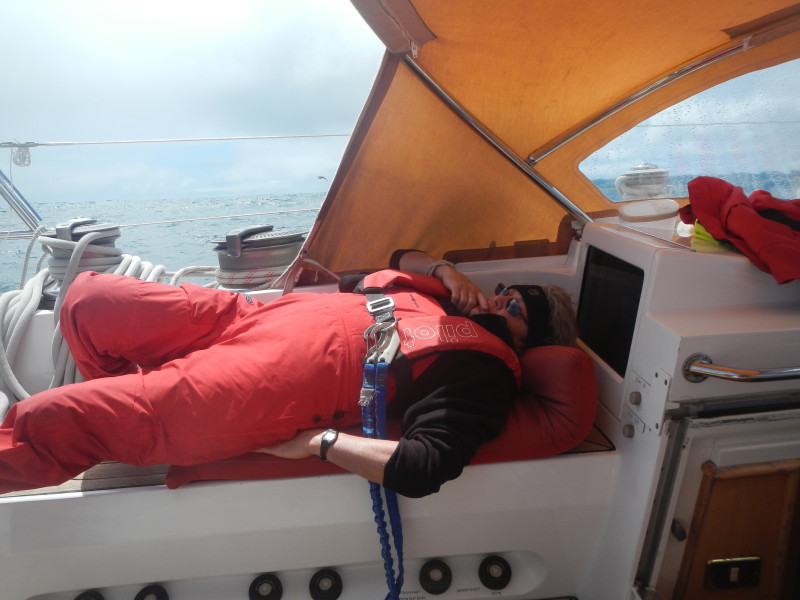 Kay doing it hard on watch
...and even harder!
Some more bilge work identifying tank leaks/spillages into the bilge through the height of the previous night's storm, and with our rapid progress E another Ship's Time change, which I put into the microwave clock not expecting that to confuse Robbo who appeared on deck for his watch during the middle of a defrost cycle.
---