La Coruna

Journeys of Aardvarc
Ed
Wed 25 Jul 2012 20:03
43:22.03N 08:23.12W
A long days sail yesterday from Ribadeo, 80 miles on the log. We passed a strange railway bridge on the way out ? unfinished or maybe truncated at some point. In any event I wouldn't want to be on the train that used it!
Saw a few more dolphins on the way, but there was obviously a big shoal of fish nearby as the gannets were diving madly. They soon lost interest in us and headed off after the fish.
Arrived in Coruna to be told that everywhere is closed today because of a bank holiday, so our plans for shopping, refilling the gas etc had to be postponed.
Coruna is a nice city with an attractive old quarter and an excellent central square.
We cycled to the Torre de Hercules, the oldest working lighthouse in the world and apparently it dates back to Roman times. We were going to climb it but the queue was long because of bank holiday.
Not very friendly here, we miss France! they want passports for everything, even in the supermarket. They all look miserable, maybe its the economy??
Will be glad to get to Portugal. Even the jamon was poor quality....
Some nice photos of the lighthouse and some interesting standing stones nearby.
One good aspect. On the way here the rev counter was all over the place when it is normally solid. This caused us some anxiety re the engine. However, I traced it today to a loose wire on the alternator and fixed it easily. Luckily this also drew my attention to some wear on a water pipe that could have caused a minor disaster if it had continued and was able to rectify this too.
Very positive...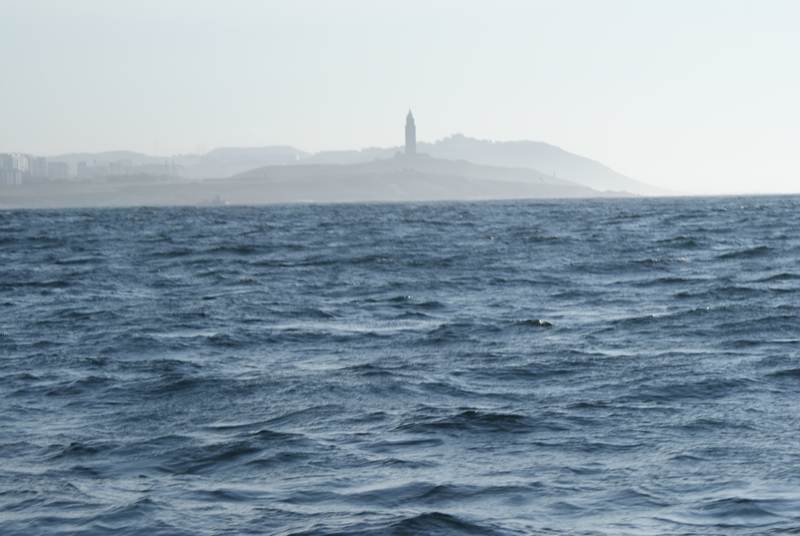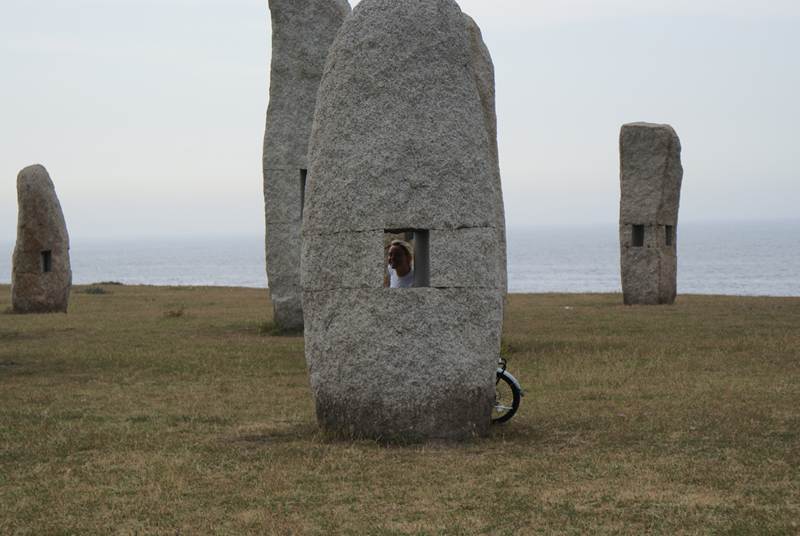 You deleted an attachment from this message. The original MIME headers for the attachment were:
Content-Type: image/jpeg;
name="m_DSC07846.jpg"
Content-Transfer-Encoding: base64
Content-Disposition: attachment;
filename="m_DSC07846.jpg"



---