Cape Fur Seals

Journeys of Aardvarc
Ed
Fri 2 Jan 2009 01:44
Welcome back! Happy New Year!
Its 2nd Jan and tomorrow we start the next leg to Brazil via St Helena.
Where the boat is based there are a colony of South African Fur Seals that inhabit the marina.
They swim around, sunbathe and frequently scare you witless by leaping out of the water onto the pontoon where you may be standing.
They have a habit of growling and grunting just like dogs or bears.
Sadly they occasionally get ligatures around there next from floating rubbish. Happily the staff of the aquarium next door come out each day, swim under the boards they are lying on and delicately cut through the ligature to release them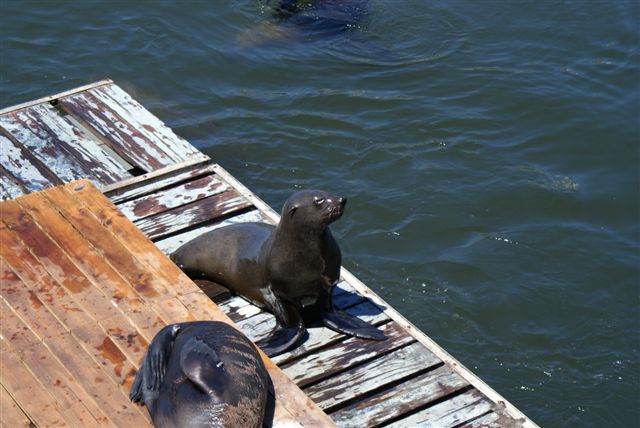 ---