Desert scenery and fauna

Journeys of Aardvarc
Ed
Wed 14 Jan 2009 00:33
Next we headed out into the deep desert.
We drove 550 kilometres mostly on dusty gravel roads.
We were overtaken once and overtook one vehicle during the whole day of driving.
It is so empty.
There are only 1.8 million people living here in an area slightly larger than Britain.
Again you can see Springbok. The larger ones with long straight horns are Oryx or locally known as Gemsbok.
Some of the little birds make huge nests in the trees and live inside as a community.
You can just about make out a couple of Zebras we passed.
None of these animals are in Game parks, they are all wild and free.
The last photo shows the hotel where we stayed, appropriately its called "The Mirage"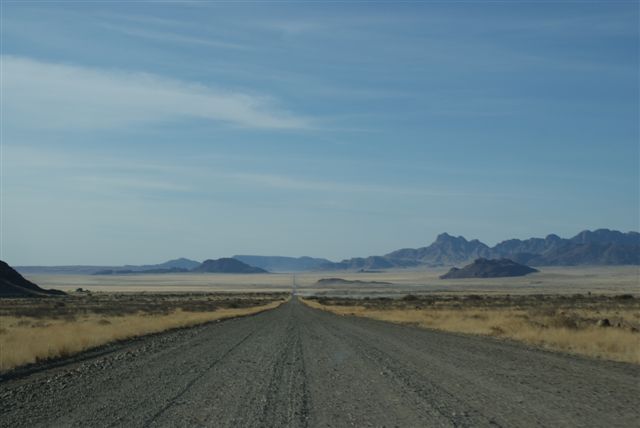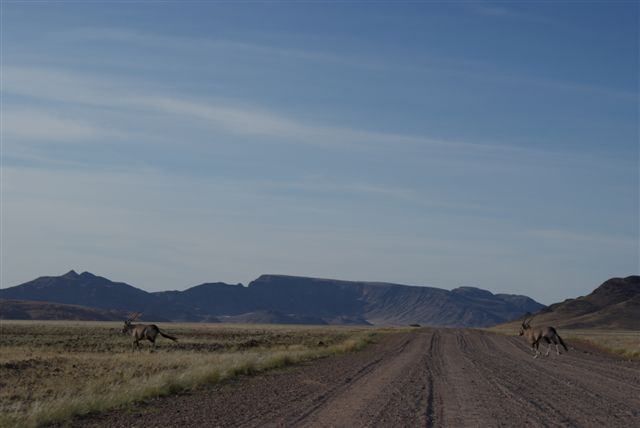 ---