Journey to Bolivia, Island of the sun on Lake Titicaca

Journeys of Aardvarc
Ed
Thu 21 Feb 2008 01:24


A 3 hour wobbly bus journey took us from Puno, on the Peruvian shores of Lake Titicaca accross the Bolivian border to Copacabana. This is apparently the original and not to be confused with Rio or Mexico, meaning "place of lookout" in Inca language.

There we boarded a small catamaran for the jouney to the " Island of the Sun" A beautiful place but another 200 steps up ( taking us to over 4000metres above sea level) to the fountain of life where some of us lost a few years by drinking the special water.

The skill of making boats from reeds was demonstrated and later we had close contact with Llams, alpacas and vicunas ( the little deer like ones). Alpacas have shorter necks and are more " woolly".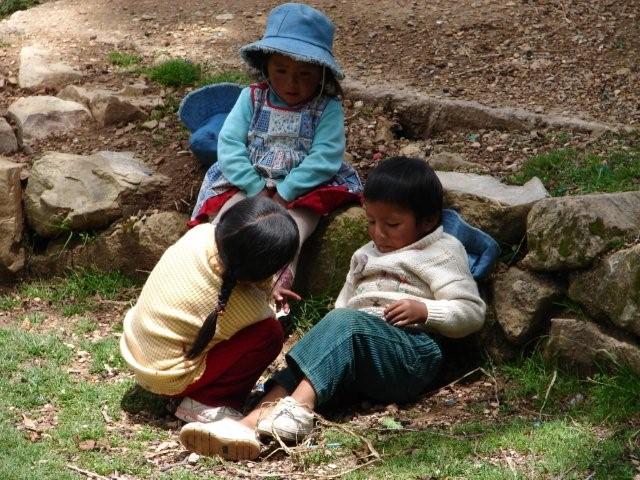 ---