Guest blog by Anne, Heather and Pat

Journeys of Aardvarc
Ed
Tue 14 Apr 2009 00:24
A message from Anne, Heather & Pat
St Lucia, 3rd April 2009-04-13
Congratulations to Robert & Diana, Ed, Sam and everyone who took part in the Into the Blue World ARC experience!
Thanks to Robert & Diana, in particular, for letting the 3 of us on board Into the Blue for the exhilarating and unforgettable last leg of the Rally.
We were truly delighted to be involved the trip and in all the final celebrations.
We are also delighted that Pat has not been permanently injured by problems embarking and disembarking at Marigot Bay. The wounds are beginning to heal, and she is getting used to the resultant limp.
Since the Rally finished, we have had a busy week adjusting to the hectic pace of Caribbean life, including horse riding on the beach, helicopter trips over the Pitons, and amazing zipline rides through the rainforest – interspersed with much wining, dining and reclining.
Sailing around the world is an amazing accomplishment that only a few have achieved, and we are very proud to say that we know some of these loonies… sorry! - of course we mean "some of the crème de la crème of this exclusive club".
We wish everyone the very best of luck for their future adventures .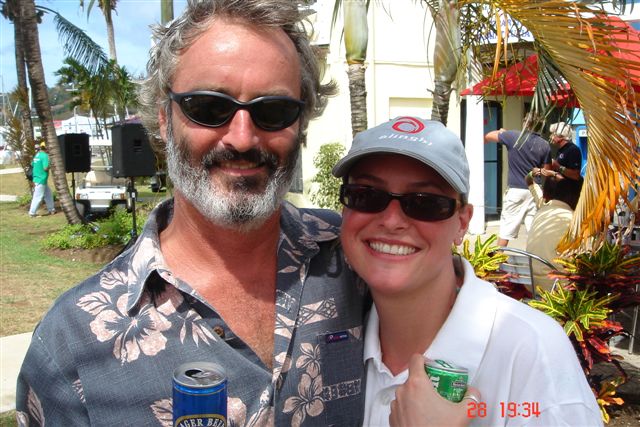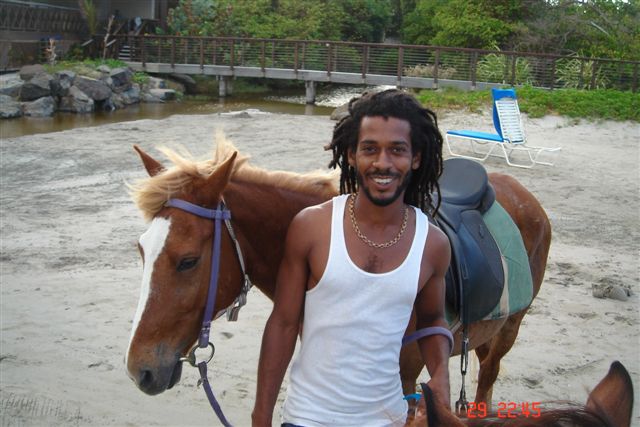 ---