Bilbao

Journeys of Aardvarc
Ed
Fri 20 Jul 2012 19:53
43:20.30N 03:00.89W
Today we explored Bilbao. Apparently a lot of its prosperity comes from iron ore and William Shakespeare refers to Biscay iron making swords referred to as " bilboes" in The Merry Wives of Windsor.
The Guggenheim museum is the central point and was designed by Frank Gehry and completed in 1997. It's a fabulous building and the first impression is of the giant floral dog at the front designed by Jeff Koons and called " Puppy".

The featured works are mostly 20th century and of the "modern art" genre.

The featured exhibition at the moment is David Hockney..." The bigger picture" and features a lot of his recent work showing scenes of his native Yorkshire.

The predominant feature is green, a very bright , unnatural green, but overall he is startling in the detail he puts in and the prolific nature of his work.

The Casco Viejo is the old quarter and was very interesting. We ended up at a great indoor market and bought loads of veg, meat and cheese for very little but the highlight was the jamon shop.
We were very tempted by the giant whole jamons but settled for some sliced bits, maybe later we will succumb.....

Lots of pictures today of the journey here and the sights of Bilbao.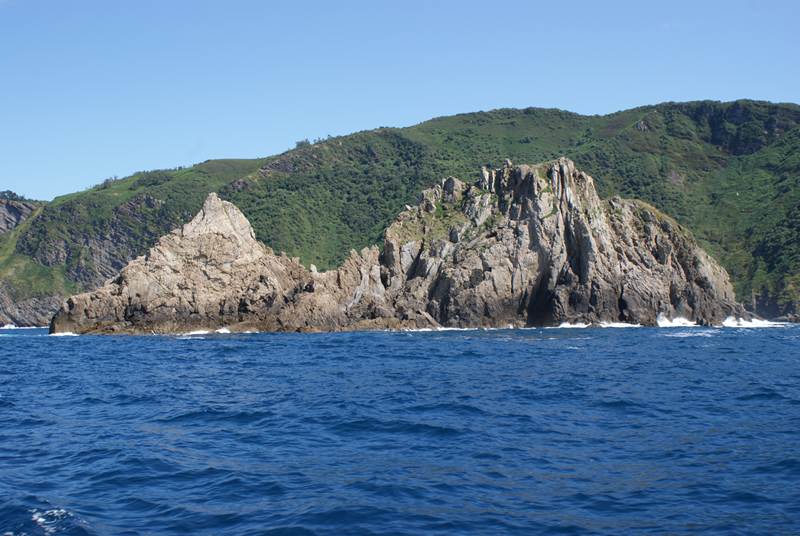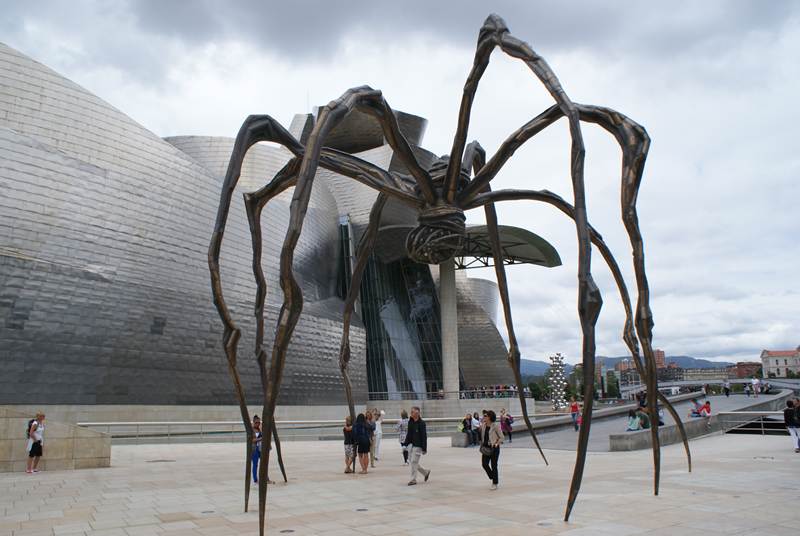 ---