Napoleon Bonaparte

Journeys of Aardvarc
Ed
Wed 21 Jan 2009 06:43
St Helena is famous for its link with Napoleon.
He was exiled here after he lost the battle of Waterloo in 1815.
He lived on the island for 6 years and died in 1821.
The first place he stayed at is called The Briars and is the small green house in the photos. He spent 7 weeks there while a country house was prepared. This is the large house you can see on the later photos called Longwood House and looks quite palatial....not at all like a prison. We were surprised to hear that he went out horse riding, had a well-stocked wine cellar and was waited on by a valet, a cook and maids. No wonder he chose to surrender to the British and not the Russians or the Prussians.
A story has been aired that he may have been killed by arsenic poisoning based on arsenic being found in hair samples. The wallpaper in Longwood had a strong concentration of arsenic to bring out the colour and it was suggested this may have killed him.
However there was a strong family history of stomach cancer and the post mortem examination proved that he had died of this.
In one of the photos you can see a sample of original wallpaper along with his snooker balls.
His famous hat and coat are also pictured as is the copper bath that he used to spend hours in.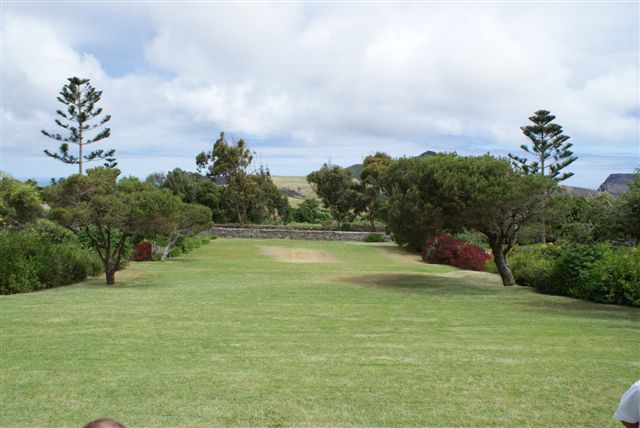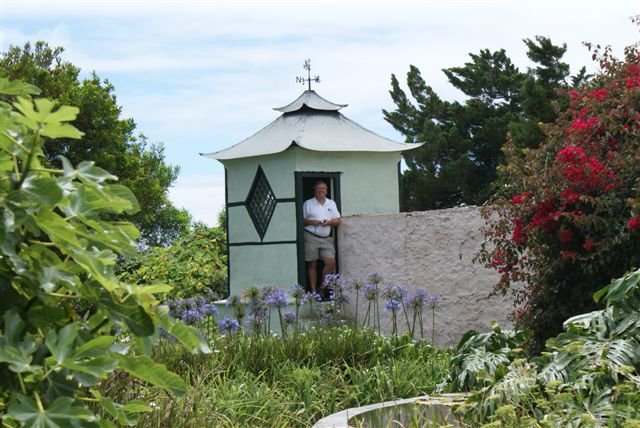 ---