Port Resolution native village

Journeys of Aardvarc
Ed
Wed 16 Jul 2008 01:02
We travelled rather precariously on the back of a truck to visit a local village where they performed a traditional dance. The men wear a grass skirt with a namba ( straw willy) attached, so that they look very proud!
The dance was in front of a huge Banyan tree with a hole through it into the village through which the tribe appeared.They produced a fire with no matches by rapidly rubbing a dry piece of wood with another.
A unique experience.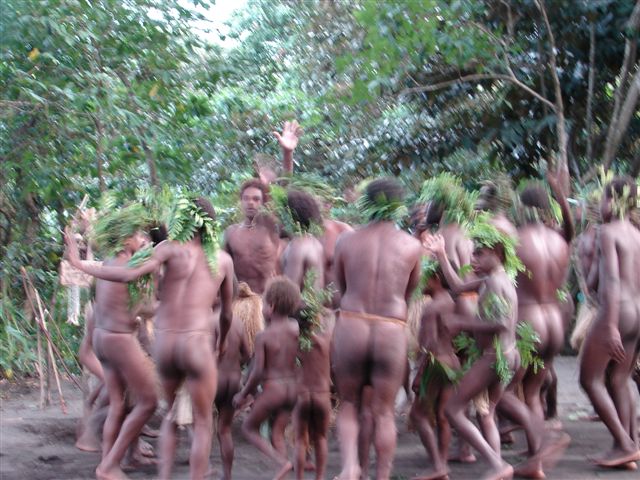 ---