Tahiti Pearl Regatta

Journeys of Aardvarc
Ed
Thu 15 May 2008 18:56


A very enjoyable 4 days of "racing" around the Society Islands.

On the race from Tahaa to Bora Bora ( the longest race) we used the parasail to great effect and reached nearly 10 knots at one point. Most of the boats were French with 10 World Arc yachts joining in. We crossed the line half way down the fleet ( not bad for a non racing boat) but on handicap came nealry last ( French handicap rules! you cannot win unless you are French I think!)

Each evening after the race we had a meal and "frenzied" entertainment put on by the organisers including fire eating and dancing, polynesian dancers, coconut peeling demonstrations. The meals were held either in a local hotel or on a beach and food was then cooked traditionally wrapped in banana leaves in an underground oven.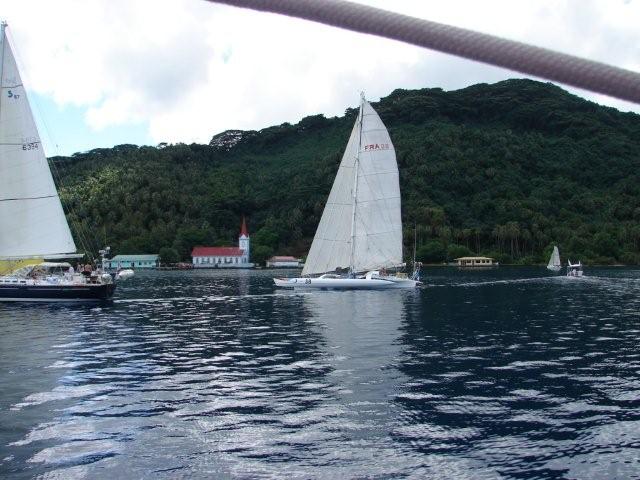 ---