Images of Salvador

Journeys of Aardvarc
Ed
Tue 10 Feb 2009 16:42
Yesterday we spent a very interesting, if somewhat tiring tour of Salvador with our diminutive guide, Maria.
Salvador was the original capital of Brazil, discovered in the mid 16th century by the Portuguese followed shortly by the Italian, Amerigo Vespucci who named the large inland sea next to Salvador ' Baia de todos os Santos' .... All Saints Bay.
Over the next couple of centuries the Portuguese brought over 3 million Africans as slaves to work in the sugar cane plantations. Later also producing tobacco and mining gold. The reserves of gold and other precious items was found to be greater further south and this started a decline in Salvador and a boom for Sao Paulo and Rio.
Recently, Oil discoveries have led to a resurgence of economic success in the area.
Salvador is the most 'African' part of Brazil with over half of the locals of African origin.
The pictures show the market near the boat and look closely to see a young lad diving horizontally into the murky harbour waters.
The Elevador ( lift) links the lower port area with the much cooler Pelourinho area on a plateau above where many of the churches are situated. It was built in art deco style.
The Church of St Francisco is apparently the most famous in Brazil, with many many kilos of gold leaf used to adorn the internal architecture...it is quite amazing.
Each evening there is a light show in the main square recounting the hardship of the slaves ( who have their own Negro church), and you can see the story the show tells on the hording shown.
A further result of the slave culture is a local dance/martial art from called 'Capoeira'. A man is shown teaching his son. However, photography is not free and it cost 60p to take the picture!
Pelourinho square is also known as 'Whipping post square' and is the site of slave trading and possibly punishment although historians disagree about the authenticity of that claim.
Sadly the area is subject to considerable street crime and we have all had to be very careful.
The tree shown is a Cocoa tree and the fruits can be seen growing off the side of the trunk.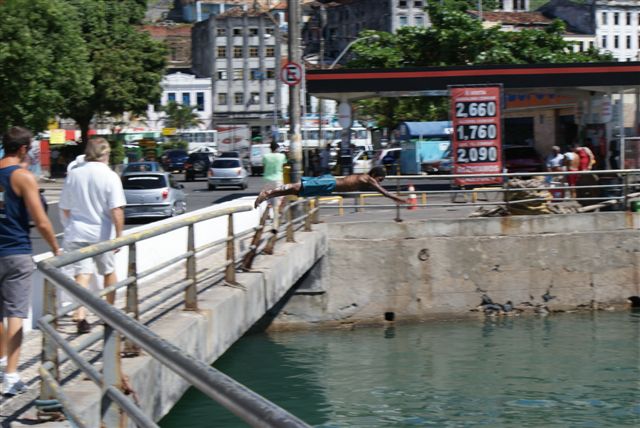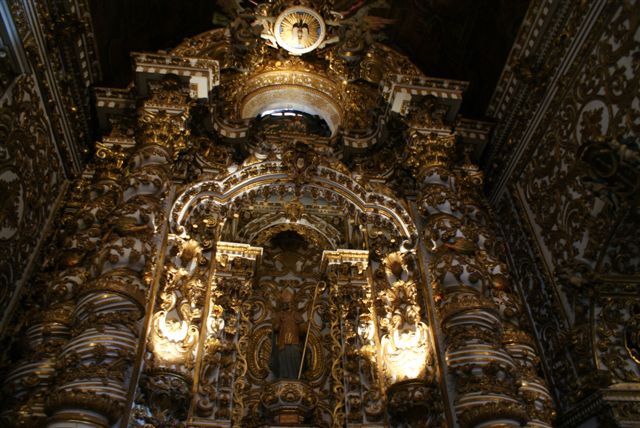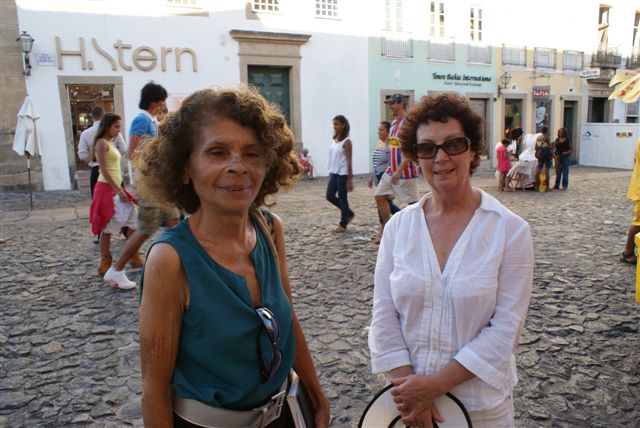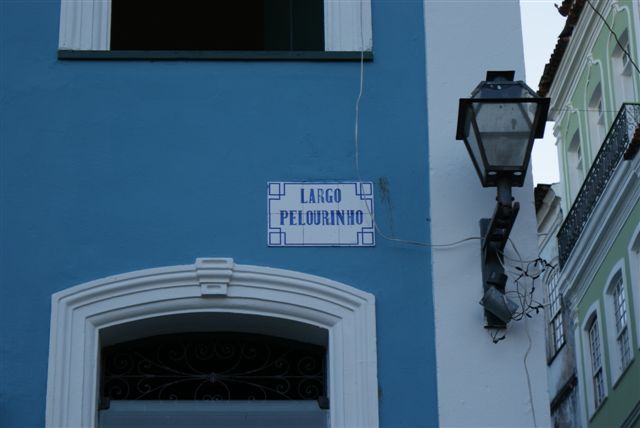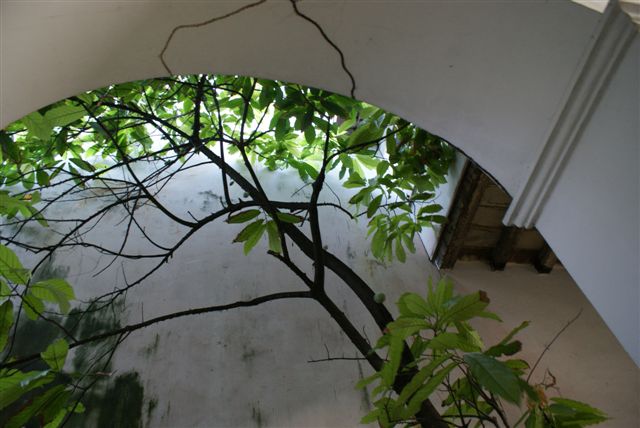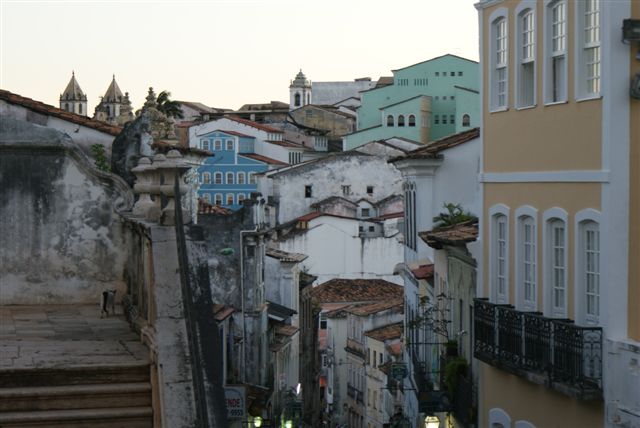 ---