TransAtlantic crossing

Journeys of Aardvarc
Ed
Fri 12 Jun 2009 20:12
position 37:44.3N 025:39.8W
The trip took us 13 days to cover 2030 miles.
Just me, Sam and Heather.
We had great help from our Aussie weather forecaster, Bruce Buckley, who guided us around the worst of the weather.
33 knots from the East was the worst, especially since we were heading East!
Heather was a bit sick at first but overcame it well enough to imitate the Duran Duran 'Rio' video!
We saw lots of wildlife, dolphins most days, a tuna that swam beside us, a shearwater we nicknamed 'Alan' and loads of jellyfish.
First sight of land was the island of Pico, a spectacular volcanic mountain.
The people in Ponta Delgada were very friendly and the officials not officious..so a great welcome awaited us.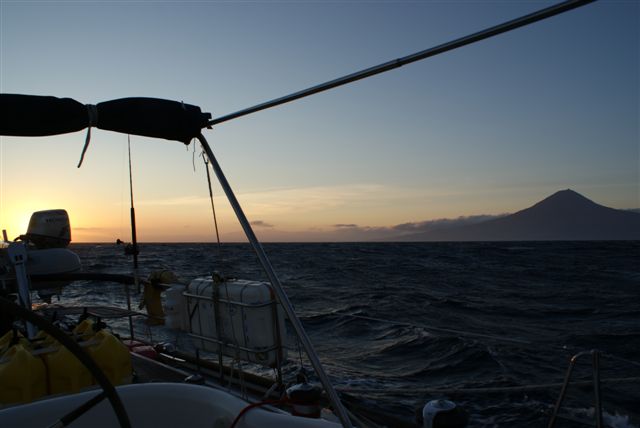 ---