Rodrigues

Journeys of Aardvarc
Ed
Fri 10 Oct 2008 11:42
position 19:40.7S 063:25.2E
Have arrived safely (yesterday) in the small island of Rodrigues, which is 300 miles east of Mauritius and part of the Mauritius group. It was named after a Portuguese explorer ..Pedro Rodrigues in the 16th century.
Had a very fast passage with strong winds all the way.
Did not use the engine at all.
We covered 2000 miles in 10 days, a record for us, average speed over 8 knots.
It was quite tiring as the passage was quite "bouncy" but we all coped well and feel a great sense of achievement as we have nearly crossed another Ocean. Since Australia we have covered 4000 miles in quite a short time and will soon be in South Africa.
My back is nearly mended, thankfully, just a little caution needed.
Rodrigues is a small island with a population of 36,000 people, mostly Creole.
They were made independent of England along with Mauritius in 1967, but in fact, the Rodrigues islanders did not want independence and voted to stay British.
eedless to say they are very friendly and welcoming.
The island is very colourful and vibrant.
We will probably stay for another day and head for Mauritius tomorrow.
The photos show a few pictures in Cocos..the ones with the turquoise waters.
Also shown, local shops, beaches, the Customs and Immigration plus hangers on who visited the boat en masse to check our papers here.
Sam , last night, could not decide whether a moustache suited him..I am sure you can agree with his decision that it didn't and are relieved it has now gone. Robert organised a search party to try and find it this morning and has set traps!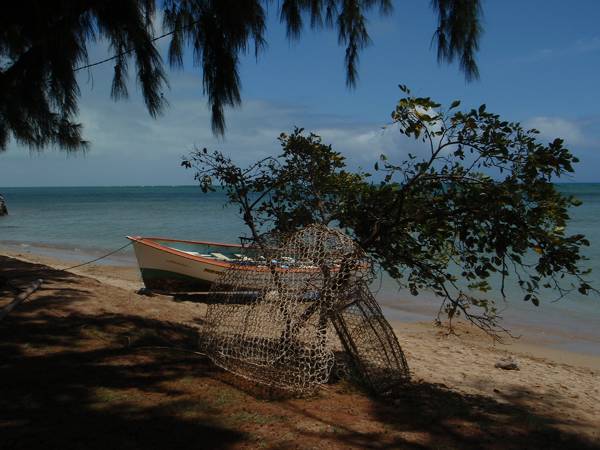 ---