Reunion to South Africa

Journeys of Aardvarc
Ed
Tue 28 Oct 2008 23:20
position 23:19.4S 051:14.5E
Its 3am and I'm on night watch so filling in the time with a few odd photos collected on my camera-phone ( please excuse the quality).
Found one from Bali, we hired a Harley for 24 hours, not sure I would have time to clean all that chrome if it was mine.
Next one shows a stall in Mauritius selling herbs, not sure if they cause the condition listed or cure it!!
376 shows us moored up outside the elegant new Port Office in Reunion.
A sequence of photos relate to a demonstration by Reunion lifeboatmen. The highlight was a chien de sauvetage ( rescue dog?). He apparently swims out and saves people in distress. For the demonstration, however, his portly owner swam out first to the man in the canoe who was waiting to be rescued. He then called the dog to swim after him. He then presented the rope from the canoe to the dog who took it in his mouth and duly swam to the shore ...mmm...
Yes, French policemen still do wear those hats.
We have about 1100 miles to go to Durban and so far weather is good. Just about to sail quite close to the south of the huge island of Madagascar.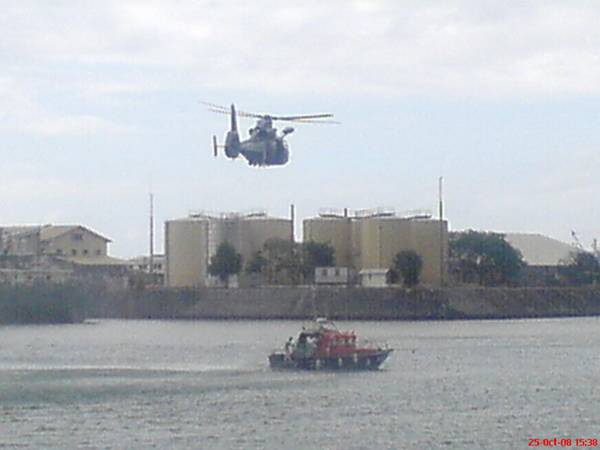 ---