Dune 45

Journeys of Aardvarc
Ed
Wed 14 Jan 2009 00:34
This large dune is called Dune 45. We think this is because it is 45 kilometres from the nearest settlement, but could be the temperature there or the angle of the slope.
You have to try don't you.....
Later on in the day we saw a wild Jackal ( it must have been our day!)
Sadly we ended up stuck in a sand drift and had to be helped out by locals who explained that if you deflate the tyres a bit they grip better. The picture shows us getting them pumped up again later.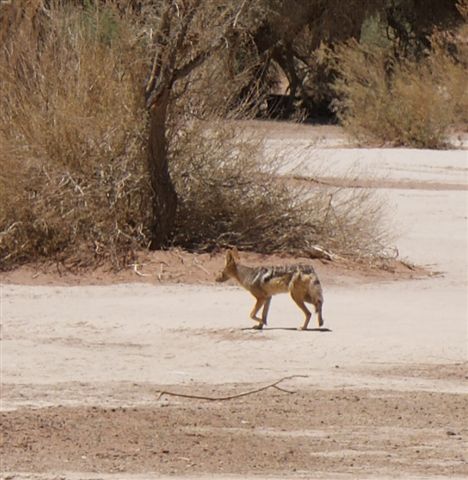 ---