Marquesas Festival 8:54.88S 140:06.04W

Pacific Bliss
Colin Price
Mon 19 Dec 2011 01:50
Marquesas Cultural Festival 2011 - Nuku Hiva
From our boat all day and night we can hear the feverish sound of drums being thrashed with every so often a faint 'Huu Har'. But it's the drums we love.
To be honest you there's little point saying much about the festival other than to say the atmosphere was truely wonderful. Each event was held at a sacred site so we where surrounded by ancient carvings and with towering banyon trees the light was always rather delicious.
The spectacular was incredible, and to think the entire population of the Marquesas is less than Bosham you can only wonder at the passion for there heritage they must have to be able to put some thing like this together.
Special places, Special people, and Special Dancing - an exhausting 4 days of spectacle in the day and night. This event is only held once every 4 years and we are priveleged to be here as it is a festival by the peiople for the people, not really for foreign tourist, though plenty like us have found a way to be here.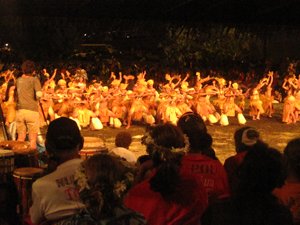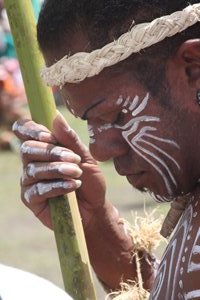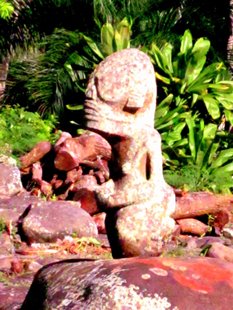 ... dancing.... tikis....
.. and shopping
---