Bulkhead repair 16:13.5N 61:32.0W

Pacific Bliss
Colin Price
Sun 28 Feb 2010 19:26
Pacific Bliss Bulkhead repair 2010
March 2010
Carried out by Mathiue Bonvoisin 0690 39 41 82 MB Yacht Services. Has previous experience repairing Catana bulkheads (Alidade Catana 50) with aftersales team from France.
Symptom: Forward bulkhead on port and starboard side showed a deflection on the port side and a crack on the starboard side. When initially made the Nidacore sandwich was not 'capped' which introduces an inherent weakness in the bulkhead.
Fix:
Rigging slackened off and veneer removed.
Port side door shape is changed in corners and glassed up to the deckhead. Veneer is replaced on plywood and the doorway made good.
Starboard side the bathroom wall is taken off and the same operation of 'capping' the bulkhead. Bathroom is made good with spayed gelcoat.
Port Side: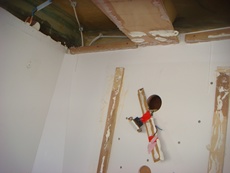 Starboard: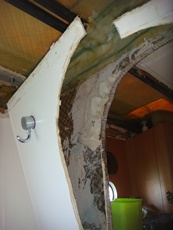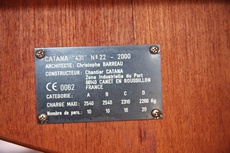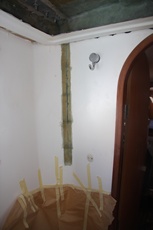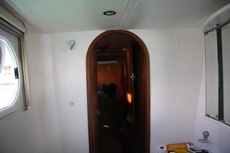 ---