Underwater Eagles

X86
Rich Carey
Fri 3 Aug 2018 20:20
16 32.543S, 151 42.499W

With calm windies predicted, we up hooked and headed further down. Did bit shopping on the way, then back across to the Motu for one night in big boring bay - totally true description - left.
Three cats were hooked in sight, but how did they get through the shallows?! We bimbled up and down and up and down and up and ... eventually found what we were looking for - courage. We set off across a 1/2 mile patch of lightest light bluest blue - shallowest shallow. Courage was colored with trepidation and I cracked, thence leaping over the side to see if it was an optical delusion, that we we're moving while almost certainly aground. Goshy gosh, we were gliding across the sand with just 12 inches of floaty. Fortune favors the emboldened sailor, and we made it to 'wonderful point' - denied the other cats, and slapped backs for our unique braveryness in discovering the place.

Here we saw great looking Eagle Ray's, quite different creatures from the regular Sting Ray's. Bulbous heads and snouts (Sting Ray's are very flat), and very group orientated, typically a dozen gliding under us like synchronized swimmers.

The cats were lined up wonderfully, until a French plonker came and plonkered himself down right in front of us - it's times like that, you want one of these old fashioned hand drills, and a spot of night swimming ...

Three nights were spent, all great.

All's well on x86, bottom just inches from bottom.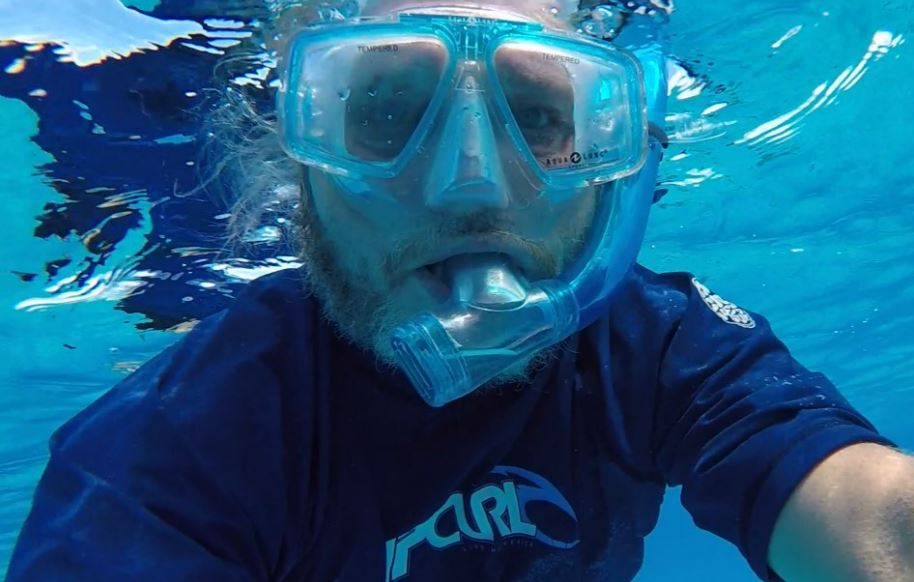 ---