Foot prints

X86
Rich Carey
Wed 24 Jan 2018 23:11
After nearly a month, we're back in a marina. Village Cay, Road Harbor, for three nights. We arrived via a night in Nanny Cay Marina, but there doesn't count. We went into Nanny to beg space but they were chocko full, so we circled and tied up at a busted private jetty. Later the owner came back and told us politely to bugger off in the morning. Perfect. In fact I had a chat with him in the morning and he was good. One of the regional challenges is insurance and liability - with his property being so banged up, he couldn't afford for us to have an issue, so needed to 'say' that we couldn't stay.
Got lucky lucky - there was a vet 200 meters from our stopover - so we got his health girl the USVI done :-)

Naturally Bosun 'footprints' once more grace decks, now that he's trashed town trotting, not beautiful beach bumming.

Village Cay is the well busted Marina we stopped at for the BVI check in (upside down Catamaran at the fuel dock), which is why we're here (we knew how to get here). It's not great, but has a good restaurant open. However, tonight the smell of raw sewage is overpowering - likely the broken town pipes are feeding into the waters around us. This sailing lark is far from always glam.

I picked up the two new Yanmar salt water pumps and the replacement water-maker gauge, and also bought a fuel transfer pump. For crossing the Pacific, I'll strap two 55 gallon drums of diesel in the cockpit. I'll need to be able to pump those to the fuel tanks, hence the 12v heavy transfer pump. I'm well pleased to have finally acquired one, as I've been thinking about this for a while. While we're a sail boat, being in lulls on long hops is a real pain, as you always want to be progressing to target. The first 1000nm out of Panama is known for low and fickle winds. You don't want to burn through all your fuel on the first week of a 4 week hop.

Road Town is a great place to restock, and get setup for forward movement. I also bought a new macerator pump for the loos, as I had no spare, and a different model of fresh water pump, as I'm sick of the VFlow 5 pumps, which keep breaking down. So today was a $3000 day for parts, but critical to keep everything running. Tomorrow there is another as yet unvisited Chandler to explore - happy days :-)

All's well on x86, spending dosh on boat bits.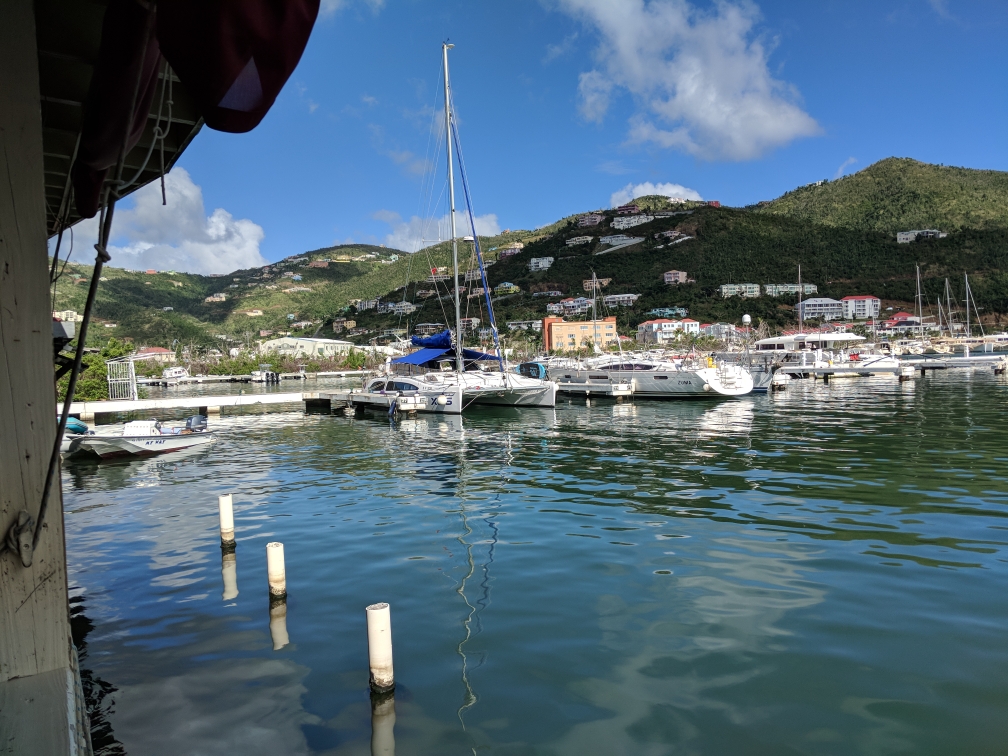 ---