Nearly eaten by dogs, so nearly went to Martinique.

X86
Rich Carey
Sat 30 Dec 2017 23:32
14 28.843N 61 4.807W
On the move again.

To recap on Rodney Bay:

Hired a dog friendly villa on hill above Marina, while x86 went on luxury spa holiday, for: bottom cleaning; two rear pontoon fiberglass repairs; two through hulls removed; rust staining removal; bow sprit shortened and clamp fitted; all gas fittings and pipes replaced.

Villa on hill, nice. However the landlord (above us), had 5 dogs and by God did they give us hell, every time we came and went!

On the 27th December x86 back in wet. Filled up with diesel, paid much bills, spent one night in Marina to clear out of country.

On 28th left for Marty. Roughish crossing - very wet and bumpy. Couldn't get a Marina berth, so headed for an anchorage. This worked out well, except the pick didn't set. Climbed into diving gear and spent 30 minutes messing about on the bottom, manually moving the 45lb ungainly thing. Ended up just leaving it in a bit of a hole. This never sets one up for a good nights kip, but the night was reasonably good.

As we hadn't been able to clear into the country - thus we 'nearly' went to Martinique. Nothing lost - a few too many Frenchies therein, for our taste!

x86 well, crew well.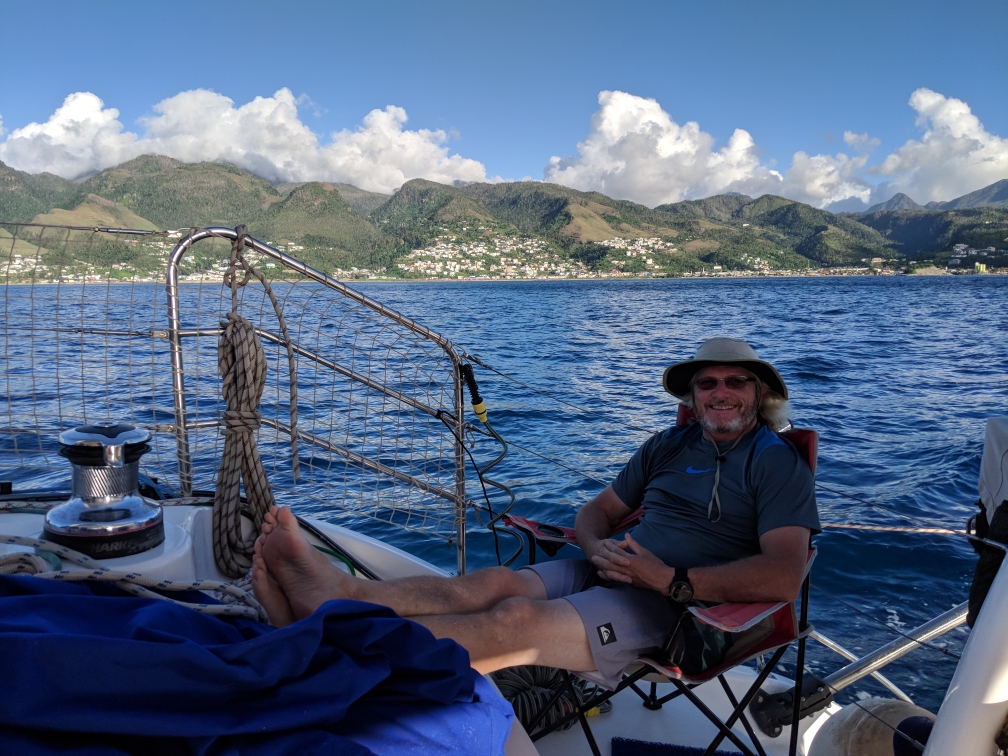 ---