Dingy's on Water Island

X86
Rich Carey
Sat 3 Feb 2018 16:28
18 18.708N 64 57.507W
Only half an hour up from Yacht Haven Marina, chosen as it was the only place with a beach bar (Dingy's), and we do love our beach bars. Stole a private mooring ball and hoped that the owner didn't return – didn't J.
The photo with Bosun 'Hit Man' Carey is there not just because x86 is out there in the distance, but because he tried his hand at another murder – that of the little dog in the shot. Actually it may well have been self-defense as he's a right whimp, and some of these little dogs can be very ard. There'd been a mighty flare up twixt them, and the little un adopted the well-known kid brat tactic of screaming and running to mommy "mummy, mummy, big dog bit me and it really really hurt". So Bosun got a dressing down, but more for show to placate the brown rats owners. I definitely saw the little rat s**t sniggering like Muttley.
What a great bar, but these places do have a common flaw. The other photo denotes.
Karen was keenish on a second night, as we met an interesting couple and it would have been good to have hooked up with them again. However, the mooring ball situation (the owner was described as a 'nasty piece of work' by the bar man!), meant we would have had to move anyway (no, I'm not saying I ran away, as I have a big dog - then again … ), so we moved out as planned, in the direction of Puerto Rico, with a short stop on an island en-route.
My Google fi account doesn't want to work in the USVI or Puerto Rico – bizarre – as it worked all across Europe and up the Caribbean, but stopped when it got 'home'! So we're on only occasional café wifi at the moment. Bit of a pain, withdrawal, blabla.
I managed to get 'Thor Ragnorok' and 'The Post'. The Post was quite good (Tom Hanks was very good but Meryll Streep was average). Thor was excellent – simply a great chuckle from start to finish, mostly by ripping off the super light hearted style that the excellent 'Guardians of the Galaxy' uses. Post I'd give a 7 (the story has been done to death in movies and documentaries). Thor I'd give an 8.25, but am not showing it to Karen, as she has fantasies about that actor bloke, whatever his names is. Denial.
All's well on x86, with string and tin cans Internet.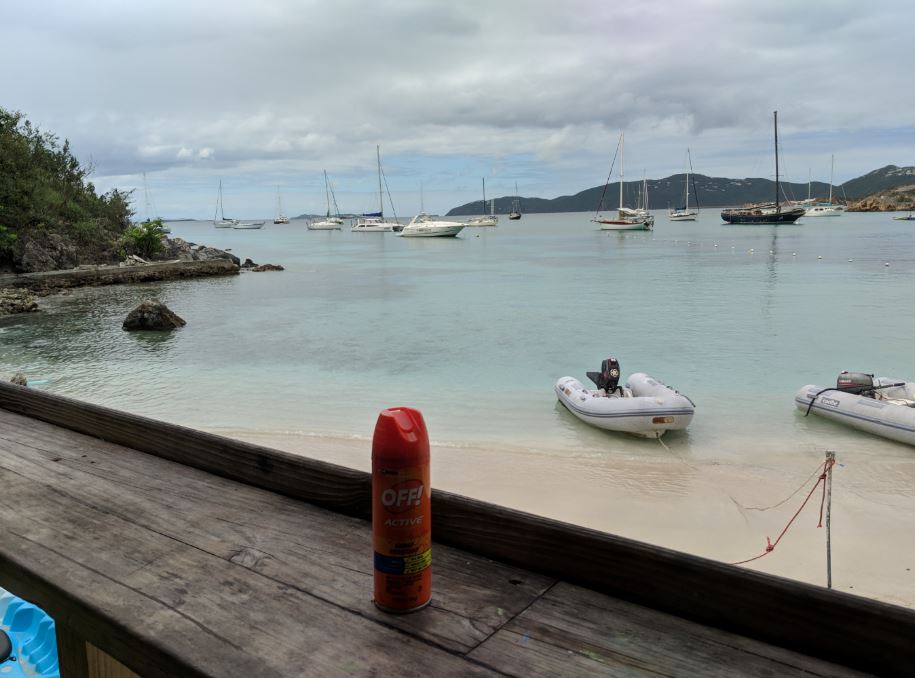 ---