Kos to Amorgas

X86
Rich Carey
Thu 11 May 2017 07:08
Yep, we've shaken the 'Swiss Contingent'. They left in the dead of night to do a longun to Paros, althought we did spot them on marinetraffic as briefly in our destination, Amorgos. They'd moved on by the time we got there. Bon voyage friends.
Amorgos - anchoring at last - excellent. Glass water, only two other boats there. Took two goes to set the anchor, and then head to the beach to run Bosun. He loved it, but where the heck was Hardy? Sorry pal.
It was a shame we couldn't spend a few nights there as it was so peaceful and perfect for Bosun, but we were now watching the weather windows carefully as Chance's arrival to Mikonos was just a week away and this area is the 'Meltemi' zone, and we know all about that from our charter visit 5 years ago, where we died, ok, nearly died, ok got pushed about a lot. Needed to not get pinned down at the eleventh hour, and not get there. Just two hops to Chancy.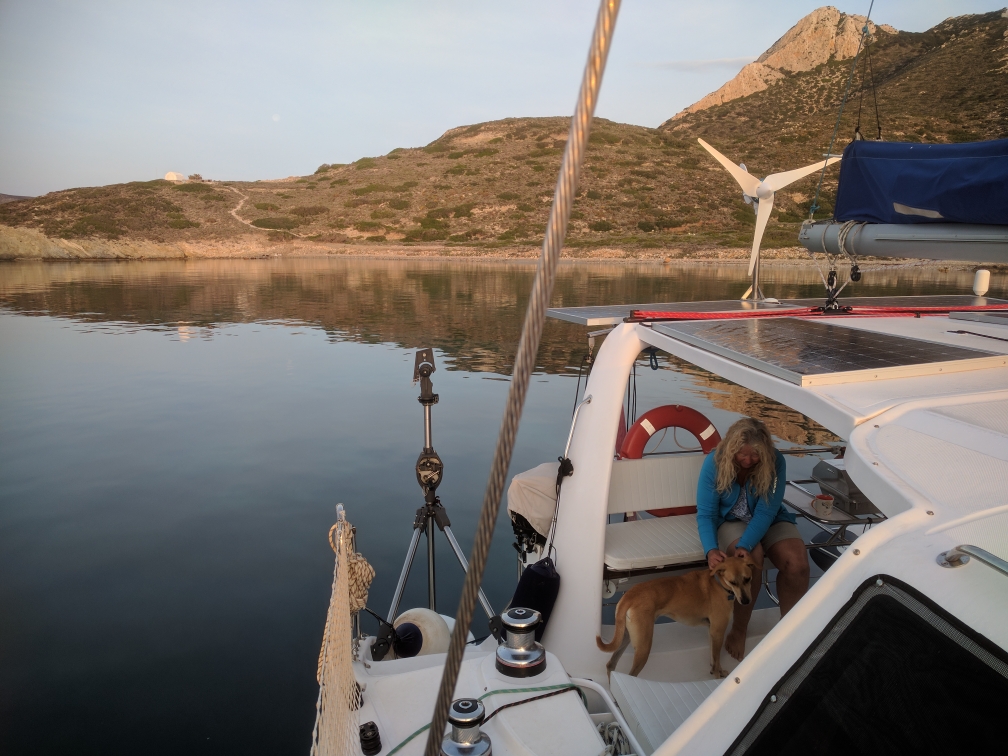 ---