Wifi Wifi Skype

Sarah Grace goes to sea
Chris Yerbury and Sophy White
Tue 3 Jan 2006 14:05
January 3rd/4th 2006 Tuesday Wednesdayish?
Sorry don't know what day it is day. We have discovered wifi and skype. If everyone downloads skype onto their computer we can chat for free!! (see
www.skype.com
)
We can also now send photos over wifi instead of satellite phone, so each one costs pence to get on the website not pounds.
So prepare yourself for a photoglut!!!!
Still in Bequia because of high winds, probably move to saltwhistle bay on Mayreaux tomorrow.
St Vincent and the Grendadines flag
Chris and Steve having breakfast
Cape Verdes beach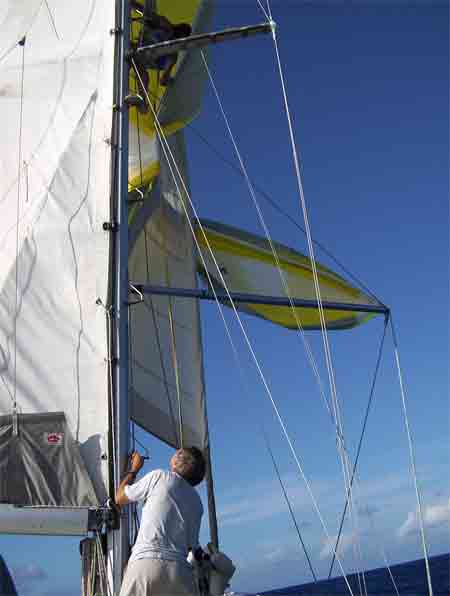 Spinnaker Wrapped up with Chris up the mast mid-Atlantic
Mimi with our fruit nets.
---