orang utans

Panulirus
CR and KN Williams
Sun 2 Oct 2011 01:31
2.44S 111.44E
2nd October, 2011
Went on a brilliant river trip for two days and saw lots of orang utans, together with probiscus monkeys, owls, kingfishers and fire-flies.
can you name the primates?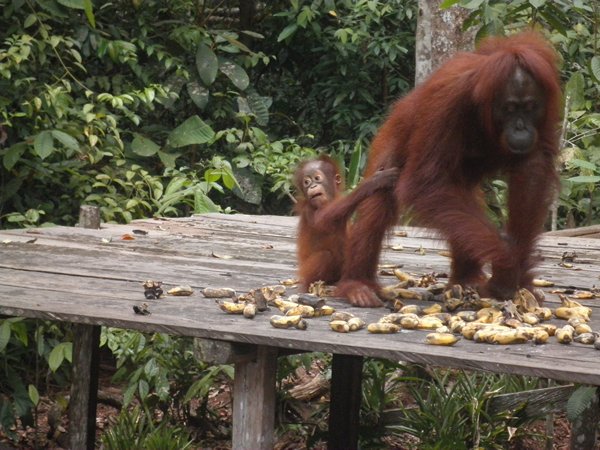 mother and 1 yr old child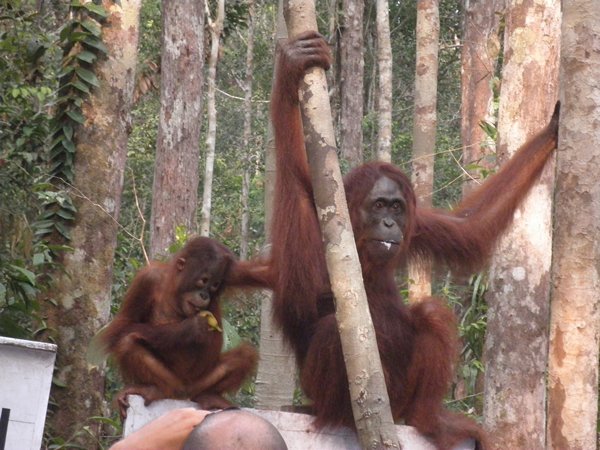 mother and bigger child (3 yr old)
This 29yr old 'Tom', the dominant male. (wish there were one in my house)
I put this in to prove we can take at least one photograph in focus.
Off to Belitung soon, so must go but we'll send this via fast connection now and add meaningless verbiage later.
K
---