Cala Garabaldi

Mor Toad / Moy Toad
David and Jocelyn Fawcett
Tue 29 May 2018 17:42
41:13.41N
9:37.40E





We are back here again having had a very good sail northwards from Isola Tavolara.

Last night after supper the weather deteriorated and we had thunder and lightening, rain and rainbows , darkened skies and wind . This morning the sea was still quite lumpy but we did all sleep the only boat at anchor.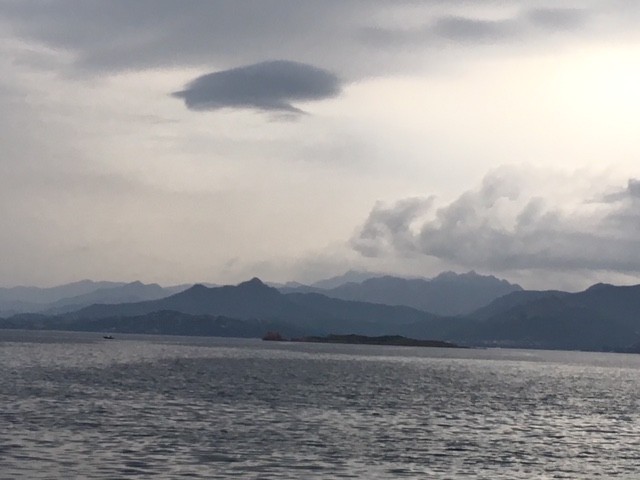 We changed plans today as the wind direction not as forecast so instead of going to the outer islands we have come back here as a more sheltered anchorage. Hopefully we can go out there tomorrow.

The family all went round to the beach that David and I walked to the other day .

The sun has come out at last and the flock of sheep with their bells which we heard the other night have just been spotted on the beach and the children are having their bedtime story and the parents and grandparents a glass of wine :-)

Quite a few yachts in the anchorage tonight whereas only 3 of us the other night when much calmer.


---