James Bond and Calla di Volpe

Mor Toad / Moy Toad
David and Jocelyn Fawcett
Sun 13 May 2018 16:44
41:05.07N
9:32.38E


Our two new crew David and Pater arrived late last night so leisurely start to the day calm and sunny . We motored out of Olbia Marina but soon able to sail heading north once round the peninsula. Wind quite fickle engine on engine off.



Could be Table Mountain CT! but Isola Tavolara

It had been decided to head for this Cala as weather due to change and hopefully sheltered from the west as wind due to blow up in the evening and overnight. This is a long thin inlet with a large hotel complex at the head and several jetties and boats for hire. One other yacht here when we arrived but they left so on our own and not a lot going on still very early in the season

Soon after we arrived skies darkened and several rolls of thunder and we've had several rainstorms but managed to get ashore for a while found the local pizzeria and had a beer .




We then went to investigate the hotel which I had discovered on line is apparently of James Bond fame. Sadly we weren't allowed past the entrance obviously looked far too dishevelled for their 5 star hotel even though we told them it was our yacht in the bay which their customers were enjoying in the view! Ah well but worth checking out!!



Not quite the same in a rainstorm!!

Apparently Di Volpe is Italian for 🦊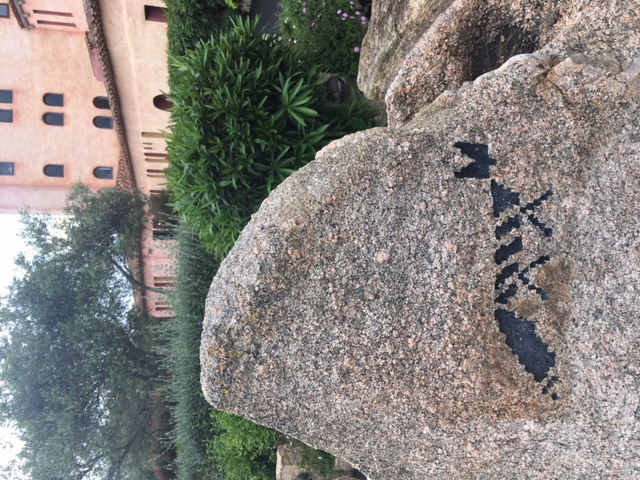 We'll just have to have that martini on board!

We got quite wet getting back but an interesting excursion.

I then checked out the anchor as meant to blow up tonight . Water up to 17 - woo hoo!



Other job today was mend the ensign




So fingers crossed the anchor holds and the bay is sheltered tonight
---