Marsala

Mor Toad / Moy Toad
David and Jocelyn Fawcett
Sat 4 Nov 2017 16:29
37:47.25N
12:26.55E



After our enforced anchorage last night due to no space in the marina this morning after a good nights sleep (fortunately the swell had died down ) and with the sun shining everything looked a lot brighter. Last night everything seemed very sinister parked outside the harbour even with the full moon. This morning the harbour wall, long mole out from it and the shore all looked a lot friendlier as we bobbed about in splendid isolation and peacefully having breakfast and catching up on a few emails.

Last nights full moon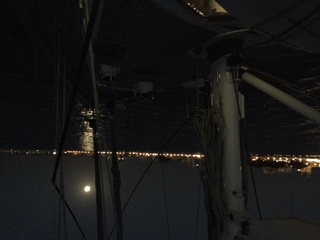 Anchorage in early morning sun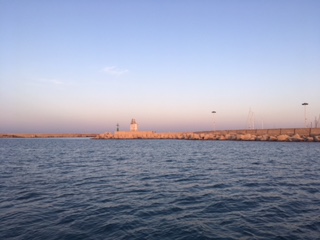 We set off around 10.30am and although not a lot of wind we managed to sail albeit slowly to Marsala getting here just before 2. We both sat on the back deck and definitely tried to bottle the last of the warmth and the sunshine and savour the end of what has been an interesting trip around Sicily and to Malta and Gozo.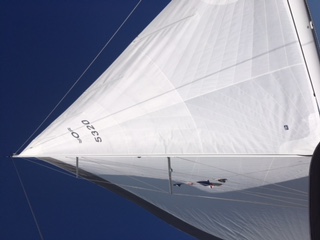 Captain enjoying his last sail



Bottling the sunshine and warmth.



We are now tied up and already a few jobs have been done - taking off and flaking the foresail, putting the engine on the rail and the dinghy ashore, few ropes taken off and some sorting out and the washing machine set going. Lists of jobs for us to do and one for the marina over the winter have also been made and keep being added to as we think of them.

Marsala in sight last seen end of May with family on board



Entrance to harbour


My Toad's home for the winter but she will be taken out of the water .



David has seen Claudio who owns and runs the boatyard and he seems happy with having the boat over the winter and will return on Monday with one of his guys to discuss what we want doing before next May.

So tonight we shall wander into Marsala for dinner and we are also on a mission to find some Marsala for David's mother. David gave her a bottle after we were here in May which we'd bought in town. This was to bring back memories of the bottle he had brought her when on a school trip to Sicily aged 14 - quite sometime ago! it is so good that she would like a case instead of a Christmas hamper this year. Not bad at 95!


Sent from my iPad
---