Peaceful day and a Whale

Mor Toad / Moy Toad
David and Jocelyn Fawcett
Thu 10 May 2018 17:38
> 40:49.93N 9:42.25E
> Porto Brandinchi



>
>
> last night was a calm night so good nights sleep and this morning was sunny, water calm so eight times round the boat but water still only 15.5 ! David and I then got in the the Dinghy and went ashore and had a good walk along the white sandy beach having had a chat to a couple of Italians who had just walked over the Dunes. They came from Milan and have been coming here every year for the past 15 years and their comment was the weather this May was terrible not only here but in the whole of Italy!



> Post swim




> Checking to see if shoulder up for a golf swing - getting there??
>
> We had a good walk and then back to the boat in time for lunch. We then decided we would move to another anchorage further north about 70 miles away. Fortunately sunny at sea but the hills and coastline covered in cloud. Still a stunning mountainous coastline with little development . A good sail and unbelievably Hamish heard a funny noise and there was a large whale pretty close to the boat it then disappeared and reappeared shortly afterwards. Sadly before we had time to get the camera he dived. We are divided on identification query Fin Whale or Sperm Whale . Having googled it it would appear that there is research on Fin Whales in this part of the Mediterranean but disagreement over shape of fin and pictures in the book we have! We also saw a couple of spouts in the distance nearer to shore.
>
> Another lovely anchorage tonight again very little development ashore small white beach and hopefully it remains calm.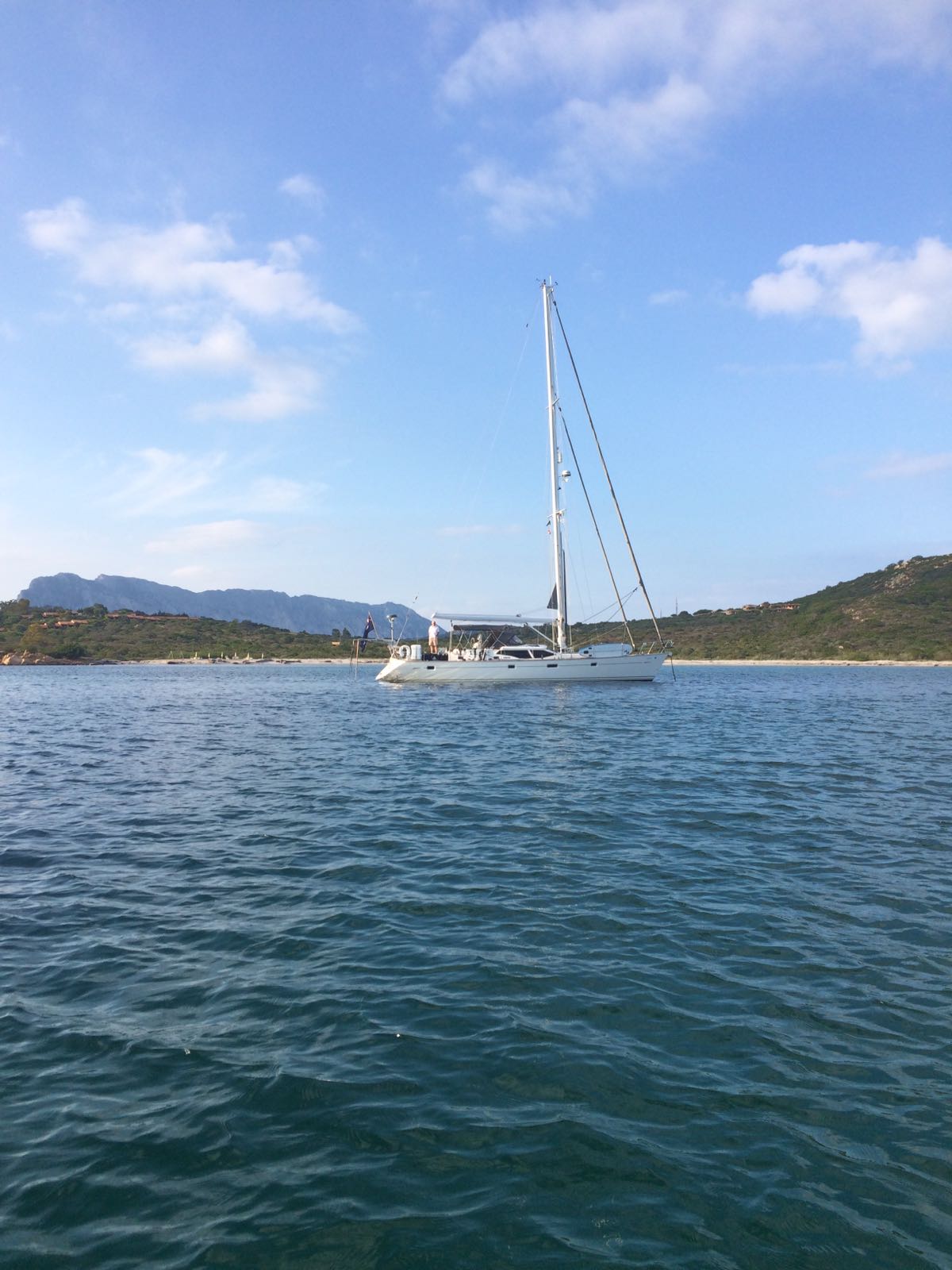 > At anchor
---