Changes afloat

Caramor - sailing around the world
Franco Ferrero / Kath Mcnulty
Sun 16 Jun 2019 09:13
At last Caramor was ready to go back to the water. A quick touch up with anti-fouling paint as Mo and Carl placed her gently in the slings. Did she still know how to swim?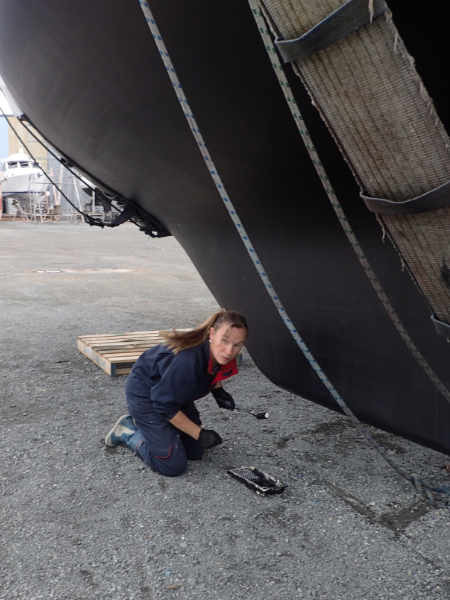 Kath touching up the anti-fouling paint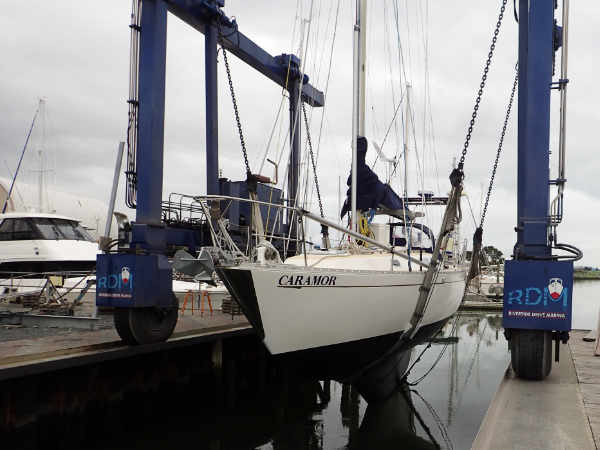 Caramor poking her heel into the cold river water
As Mo lowered her into the river, she hesitated, the water was colder than she remembered. Then she took the plunge. Franco and I methodically checked the new seacocks, all dry as a bone. All was fine and Caramor seemed content, water is her element after all. Joyfully she sped off towards the Town Basin, giving us a chance to check the gear lever which had been playing up recently but Franco's repair seemed to have worked. We returned to Riverside Drive and Caramor sedately took up her new berth.
"Isn't she pretty!" Everyone said. Even Graham, the dour yard owner, smiled when he saw her.
Caramor's new dawn
Jumbo the van, keen not to be left out of all the excitement, found himself a new home. He will be off to Keri-Keri on Monday with his new owner Tony. We wish him well.
Franco saying goodbye to Jumbo
This means that us humans and now back on Caramor full time, somehow managing to find room to curl up between boxes of paint and other paraphernalia. We still have a few jobs to do but the end is in sight.
Caramor next to her new friend Gjoa
---